August 7, 2019
Passengers like Robert depend on Metro Transit to get to work, school and other important destinations. We hope you enjoy his story, and we're interested in your transit story too. Email [email protected], and we may share your story in a future Passenger Profile.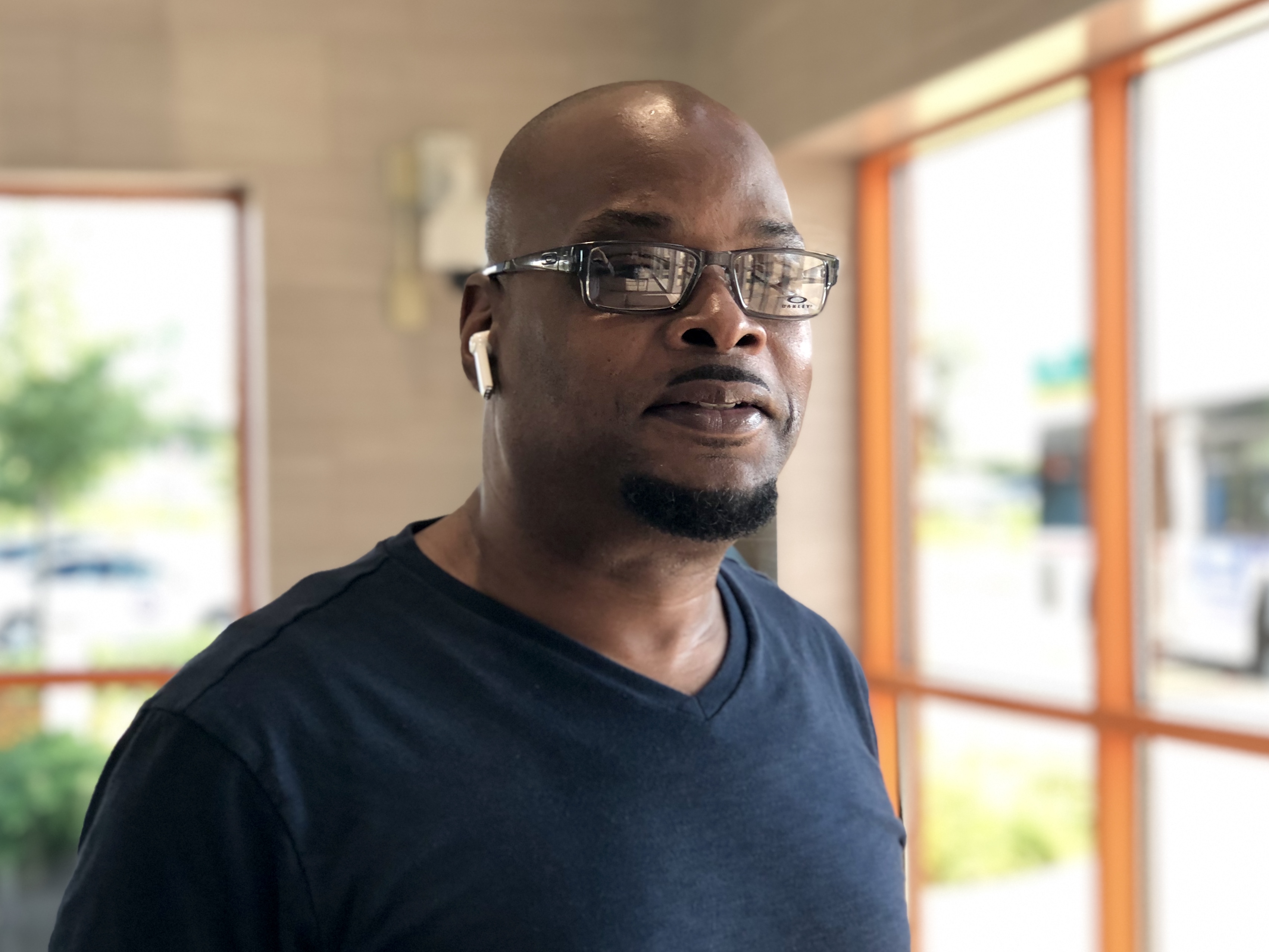 Before Robert moved to St. Louis, he lived in New Jersey and traveled daily on the New Jersey Turnpike. He wasn't a fan.
"I drove on that turnpike every day," he said. "The traffic absolutely infuriated me."
That unpleasant experience drove Robert to seek a more traffic-free lifestyle when he ultimately decided to move west four years ago. Today, he enjoys having someone else do the driving for him.
"I don't drive every day," he said. "I just get on the bus."
His commute begins by catching the #76 Waterford near Lindbergh Boulevard and riding it to the North County Transit Center. From there, he transfers to the #47 Clayton-NCTC, which takes him to the North Hanley MetroLink Station. He rides to the Central West End MetroLink Station where work is just a few blocks away.
Robert enjoys the convenience and reliability Metro Transit brings to his commute each and every day.
"It's a nice comfortable ride," he said.
And for those thinking about getting on board, Robert recommends having the right tools for the job.
"If you're planning a trip, use the [Transit] app," he said. "It plans the trip for you. The times are precise and the buses are generally on time."
Return to Blog