February 24, 2021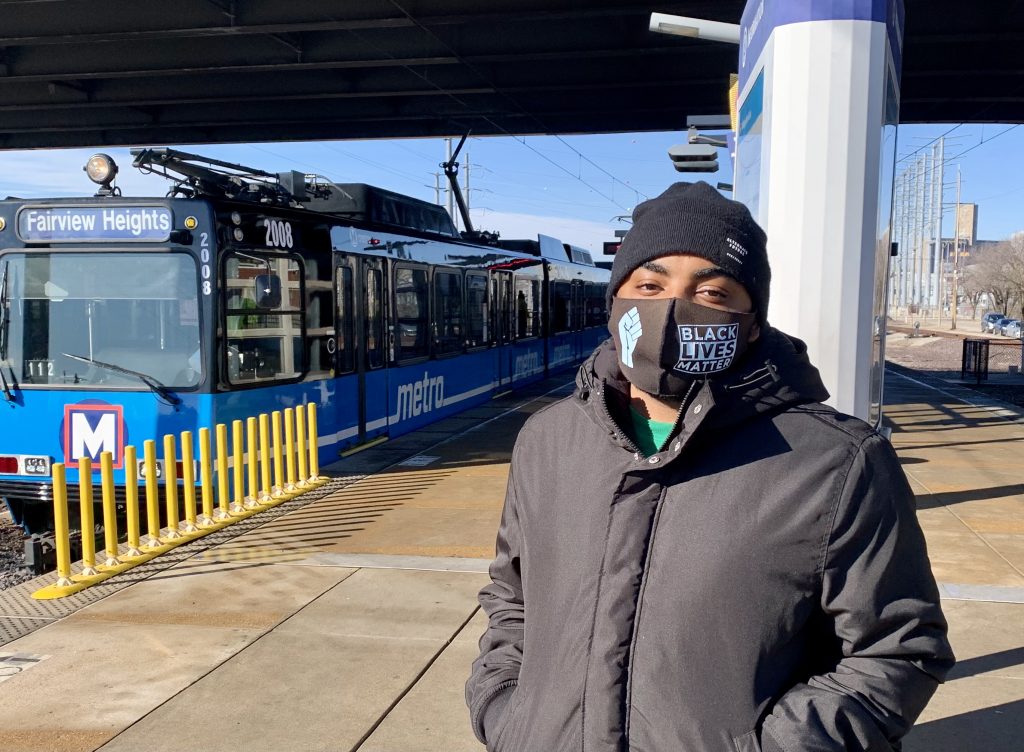 Robert has been riding Metro Transit since he was little, and he takes pride in knowing all the MetroBus routes.
"I know every route, everywhere. You could ask me any route and I know it."
Knowing all the routes runs in the family – his grandma used to work at Metro, and he also hopes to work for Metro one day. He even used to play with the schedules growing up. Instead of playing with toys, he would draw on the paper schedules.
Robert relies on MetroBus and MetroLink to get him everywhere he needs to go, including getting to work and visiting friends and family. Some of his regular routes are the #97 Delmar, #2 Red, #70 Grand, #94 Page, #41 Lee and the #1 Main St.-State St. But his favorite route is the #32 Dr ML King.
He loves riding Metro and appreciates how reliable it is.
"I love Metro. Metro is the G.O.A.T."
To make riding Metro even easier, Robert purchases a monthly pass. This lets him enjoy unlimited rides on MetroLink and MetroBus for a low price.
"If I was driving a car, I would be paying so much in gas. With Metro, I can just get on the bus and be where I need to be. It saves me a lot of money."
Check out our Q&A below to learn more about Robert.
---
What is your favorite way to spend your commute?
Listening to music or listening to podcasts.
What is something on your bucket list?
I want to go to Yosemite National Park and Mount Rushmore. I also want to go to Nigeria because I just learned that I am part Nigerian.
Do you have advice or tips for someone who is new to the system?
Stay calm – you will get the hang of it. If you missed your stop you can text the Metro line for help.
Our Transit Information Experts are here to help. You can text them at 314-207-9786, Monday through Friday from 7 a.m. to 6 p.m.
---
Passengers like Robert rely on Metro Transit to get to work, school and other important destinations. We want to hear your transit story. Email us and we may share your story in a future Passenger Profile.
Return to Blog
Categories:
Metro Lifestyle