April 27, 2016
Passengers, like Robin, depend on Metro transit to get to work, school and other important destinations. We hope you enjoy her story, and we're interested in your transit story too. Email [email protected], and we may share your story in a future "Passenger Profile."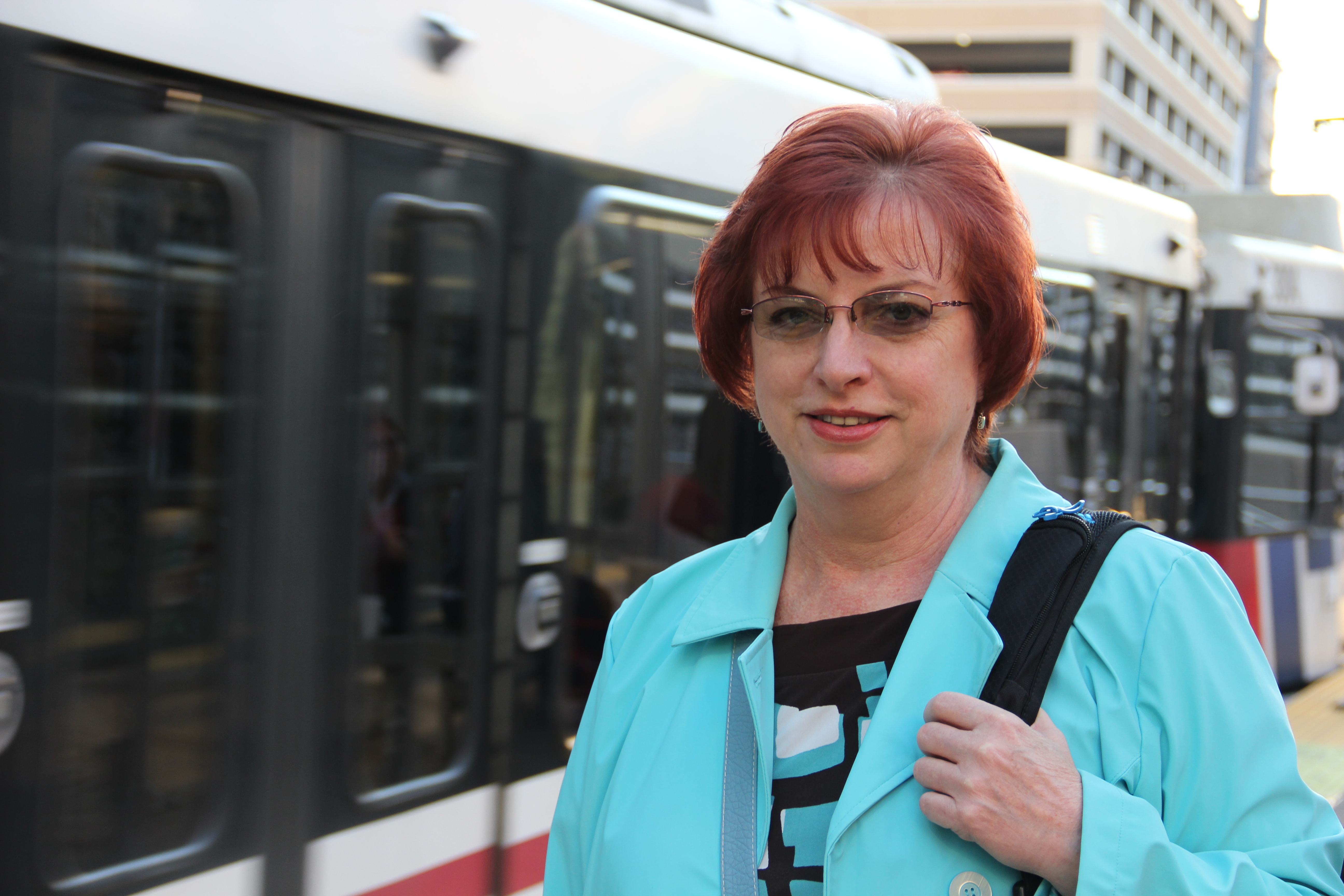 At first, the thought of using Metro was a foreign concept for Robin. But she gave transit a try when her job started moving to different locations throughout the region, and soon her familiarity with the transit system became so second nature that she no longer required a car of her own.
"I've grown to love my car-less life," she said. "Along with using Metro, I use Enterprise Car Share and Uber to get around to run my errands. I proudly tell people that I pay around $100 to $125 a month for my transportation, and I get exercise to boot."
Today, Robin's commute to the campus of Barnes-Jewish Hospital is about 30 minutes. To get there, Robin boards the #80 Park-Shaw in the Shaw neighborhood and rides the bus to the Central West End Transit Center, adjacent to the Central West End MetroLink Station. Robin enjoys chatting with fellow bus riders, checking Facebook and getting an early start on emails.
To get the latest transit information, Robin utilizes a transit app on her phone. The ability to have the latest information in the palm of her hand is good for her and her fellow riders.
"I constantly use the transit app to tell people how to get around or when the next bus is coming when they aren't sure," she said.
Robin uses Metro because it's convenient and inexpensive — two attributes that'll keep her on board for the foreseeable future.
"I will never buy a car unless I can pay cash for one," she said. "So, unless I win the lottery, I'll be a transit user for life."
Return to Blog