January 20, 2021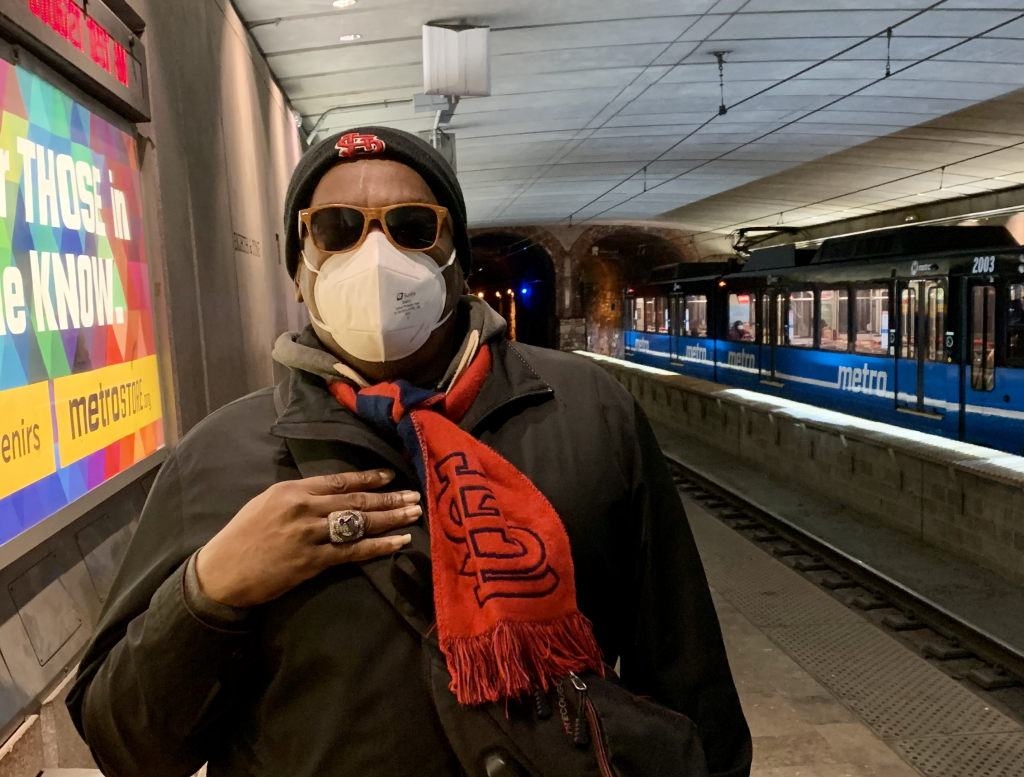 Rodney is a transit veteran. He's been riding Metro Transit for over 30 years, and uses MetroBus and MetroLink to get him where he needs to go. You can normally find him on the #16 City Limits, #97 Delmar and #94 Page, or MetroLink.
Rodney appreciates that Metro gets him where he needs to go since he doesn't have a car, and he loves our compassionate drivers that go above and beyond to provide a great riding experience. He remembers fondly spending his commutes with a driver that kept him entertained with his daily jokes.
One of the first times Rodney rode MetroBus was as a kid – his mom used to take him downtown to the old Famous Barr.
Check out our Q&A below to learn more about Rodney.
---
What are 3 words to describe Metro?
Efficient, reliable, consistent.
What is your favorite way to spend your commute?
I like to ride to the Central West End and watch the sights.
What is your favorite bus route?
The #94 Page.
What do you like most about St. Louis?
We are full of neighborhoods and opportunities to have such a great quality of life.
What is one thing on your bucket list?
I always wanted to get on the train, ride to Lambert and go all the way to the last stop in Shiloh.
Do you have advice or tips for someone who is new to the system?
Be vigilant, plan ahead, get familiar with the online tools that Metro offers.
---
Thanks for the tips, Rodney! There are some great tools and resources to help you plan your next trip with Metro Transit. Check out the Transit app so you can easily plan your trip, track your ride, and pay your fare in one place, or reach out to our Transit Information Experts: 314.231.2345 (call), 314.207.9786 (text) or [email protected].
Passengers like Rodney rely on Metro Transit to get to work, school and other important destinations. We want to hear your transit story. Email us and we may share your story in a future Passenger Profile.
Return to Blog
Categories:
Metro Lifestyle