November 4, 2020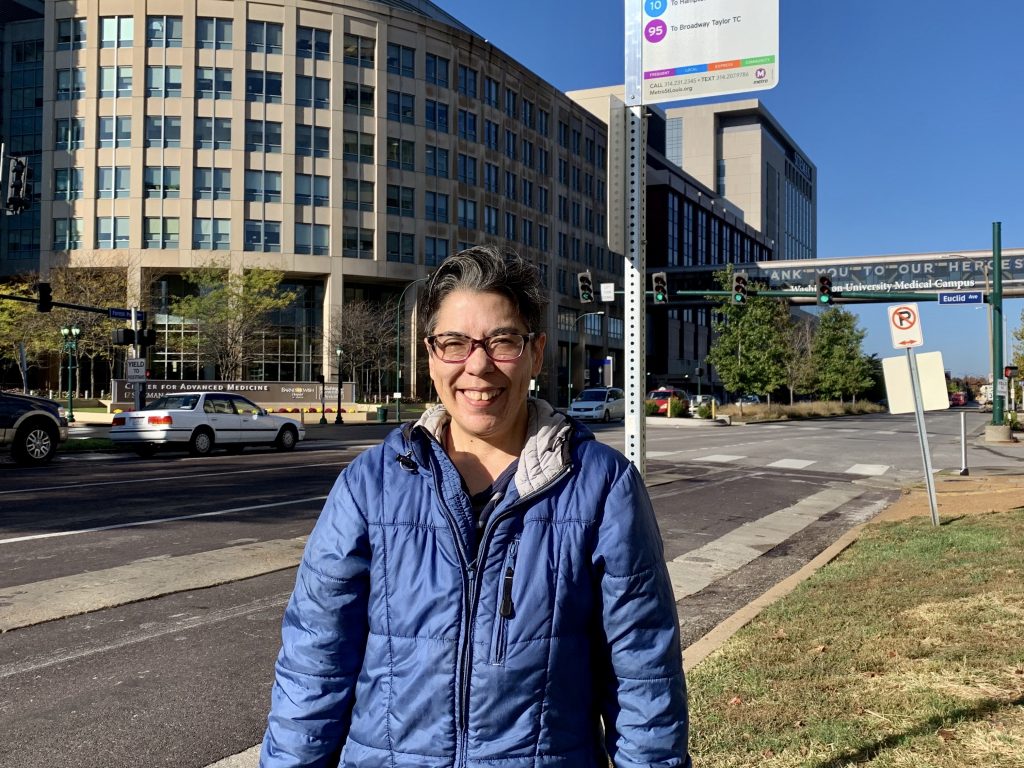 Rose has been riding Metro Transit to get around since 2012. She uses MetroBus to get to doctors appointments, and before the COVID-19 pandemic, to get to her classes.
You can normally find Rose on the #10 Gravois-Lindell or the #11 Chippewa, and loves that our operators are always there to get her where she needs to go. She gets her information from Metro by seeing it come up in her social media newsfeed, and by calling our transit information experts (call 314-231-2345 or text 314-207-9786).
Check out our Q&A below to learn more about Rose.
---
What are 3 words to describe Metro?
Amazing and life saver.
What is your favorite way to spend your commute?
My favorite way to spend time use to be playing games, but with the virus, mask and social distancing, staying alert and watching for my stop is how I spend my time riding these days.
What is your favorite bus route?
Favorite bus route is the #11 Chippewa.
What do you like most about St. Louis?
What I like most about St. Louis is the restaurants.
If you wrote a book about your life, what would you call it?
I would call it A Buddhist Christian Muslim Journey.
What is one thing on your bucket list?
On my bucket list is eating high quality caviar.
Do you have advice or tips for someone who is new to the system?
For someone new to using Metro I would encourage them to use Transit (the App).
---
A great tip – thank you, Rose! You can learn all the ways the Transit app can help you plan your trip, track your ride and pay your fare here: metrostlouis.org/transit-toolbox
Passengers like Rose rely on Metro Transit to get to work, school and other important destinations. We want to hear your transit story. Email us and we may share your story in a future Passenger Profile.
Return to Blog
Categories:
Metro Lifestyle