November 7, 2018
Passengers like Rose depend on Metro Transit to get to work, school and other important destinations. We hope you enjoy her story, and we're interested in your transit story too. Email [email protected], and we may share your story in a future "Passenger Profile."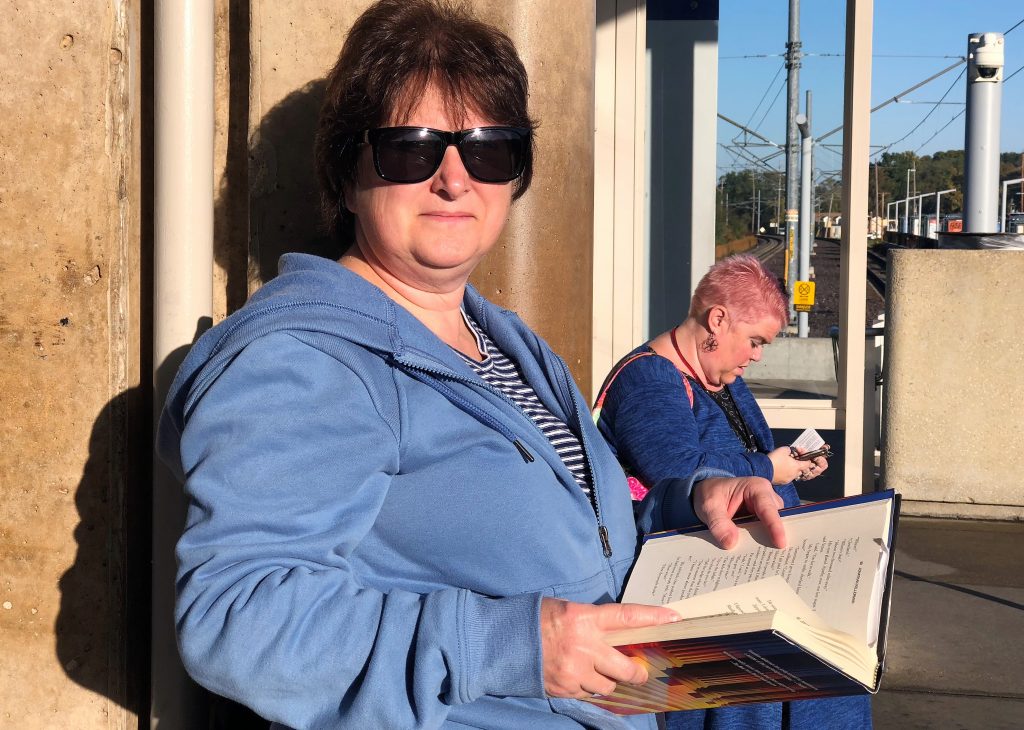 Rose is not a fan of traffic.
"I'd rather have a root canal," she said.
Luckily, Rose can avoid the gridlock because she relies on Metro Transit.
To get to work during the week, Rose boards a Blue Line train at the Fairview Heights MetroLink Station and rides to the Clayton MetroLink Station in St. Louis County.
Rose has been riding MetroLink since 2016, when she first started working in Clayton. For her, Metro removes stress out of her day.
"I don't have to sit in traffic, especially now when the bridges are closed," she said. "I don't have to drive in the rain or the snow and it saves wear and tear on my car."
In addition to those benefits, Rose enjoys the time her transit commute provides her each day.
"I read about a book a week," she said. "I don't read a book every week, but it's a lot. In fact, I've almost gone through a whole series of Stuart Woods."
Return to Blog