October 21, 2020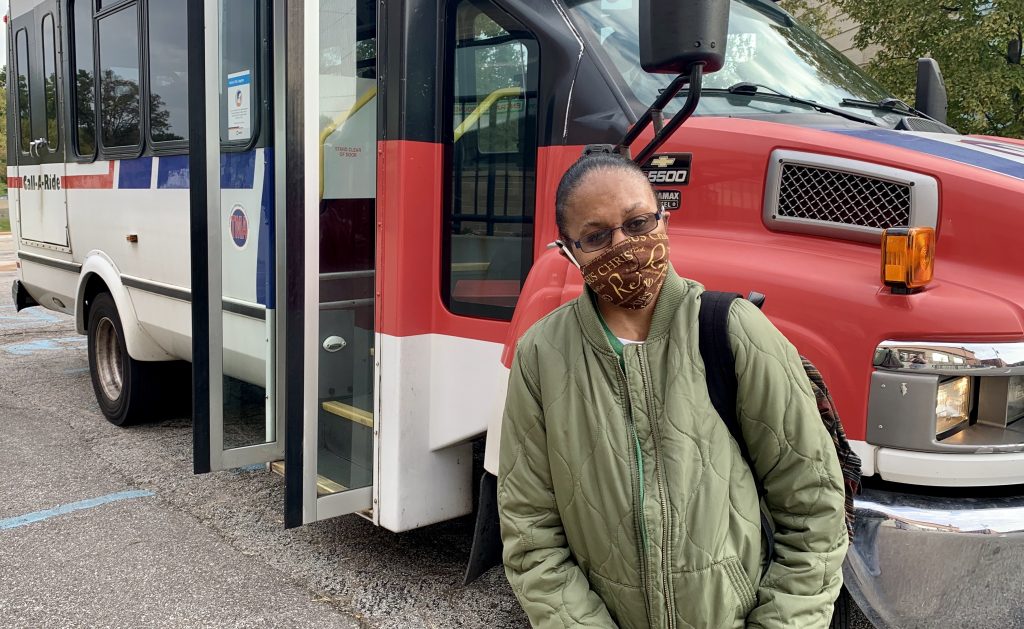 Roshonda relies on Metro Call‑A‑Ride to get her where she needs to go.
Metro Call‑A‑Ride is focused on serving passengers who rely on transit, but whose disabilities may prevent them from using accessible MetroLink and/or MetroBus services. It uses wheelchair lift-equipped vans to provide more than 500,000 trips on average each year, helping people throughout the St. Louis region maintain their independence and connect to jobs, school, entertainment, medical appointments and other important destinations.
Roshonda has been riding Metro since she was 21 years old, and uses Metro Call‑A‑Ride to get to her job, Paraquad, and to the malls so she can hang out with her friends. The service has been there for her when her family is unable to take her places, including when she needed a ride to her first job.
We always feel like our riders are like family, but this became reality for Roshonda one time when she was riding and the operator was a cousin of her cousin!
Check out our Q&A below to learn more about Roshonda.
---
What are 3 words to describe Metro?
Professional, cool and journey
What do you like most about St. Louis?
They always have activities.
What is your favorite way to spend your commute?
Listening to music.
What is one thing on your bucket list?
It was learning how to float with a life jacket on.
Do you have advice or tips for someone who is new to the system?
Be ready before the early window.
As our regular Metro Call‑A‑Ride passengers know, arrivals have a window of 15 minutes before and after the scheduled time. Try to manage your time so you will be ready for the early window and won't have to rush.
---
We're focused on providing high quality, accessible travel options for all of our customers. You can learn more about our ADA Services team and our commitment to accessibility here: metrostlouis.org/accessibility.
Interested in learning about some of the team members that make rides for Roshonda possible? Get to know Everett, one of our Call‑A‑Ride operators, or Amy, our ADA Coordinator.
Passengers like Roshonda rely on Metro Transit to get to work, school and other important destinations. We want to hear your transit story. Email us and we may share your story in a future Passenger Profile.
Return to Blog
Categories:
Metro Lifestyle