December 28, 2016
Passengers like Ryan depend on Metro transit to get to work, school and other important destinations. We hope you enjoy his story, and we're interested in your transit story too. Email [email protected], and we may share your story in a future "Passenger Profile."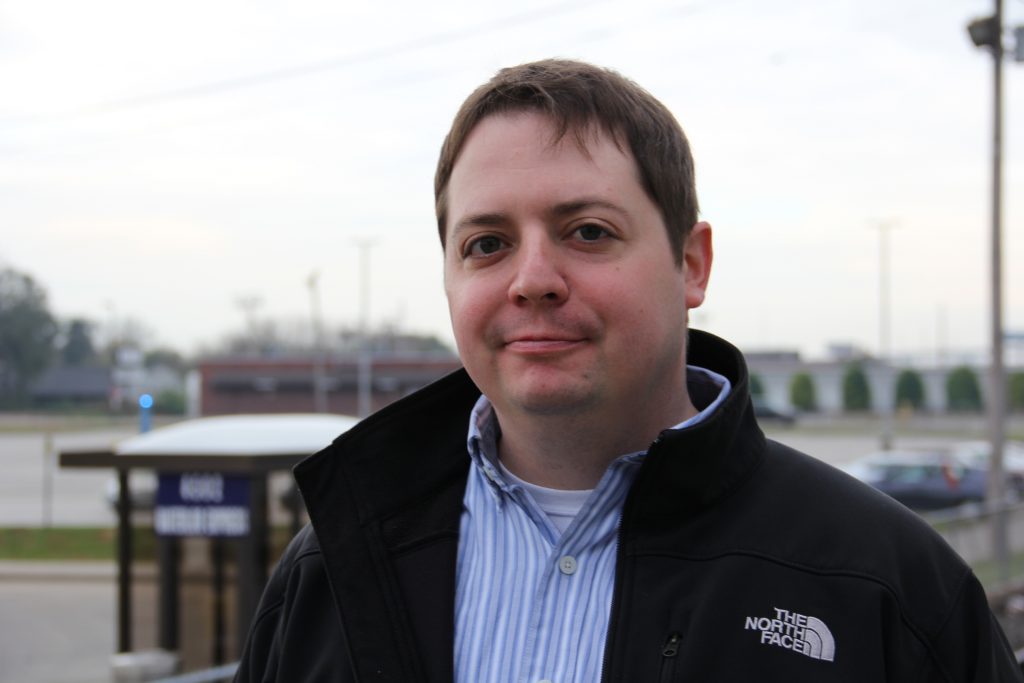 Ryan doesn't have parking privileges in downtown St. Louis, but that's not a problem — because he's got Metro.
To get to work during the week, Ryan parks his car at the free Park-Ride lot at the 5th & Missouri MetroLink Station in East St. Louis. From there, it's a short ride on MetroLink into downtown St. Louis where Ryan works.
"I don't have to deal with traffic," he said. "Plus, I can avoid driving over the Poplar Street Bridge."
Ryan started using Metro this spring and has discovered even more benefits outside of his work commute. Ryan said he's been able to save roughly $20 to $30 a month by not having to fuel up as often. MetroLink has also become his choice to get to and from Cardinals baseball games.
"It's way easier to get in and get out on MetroLink," he said. "You can get out of downtown much quicker and avoid waiting in a parking garage."
Return to Blog