June 22, 2016
Passengers, like Ryan, depend on Metro transit to get to work, school and other important destinations. We hope you enjoy his story, and we're interested in your transit story too. Email [email protected], and we may share your story in a future "Passenger Profile."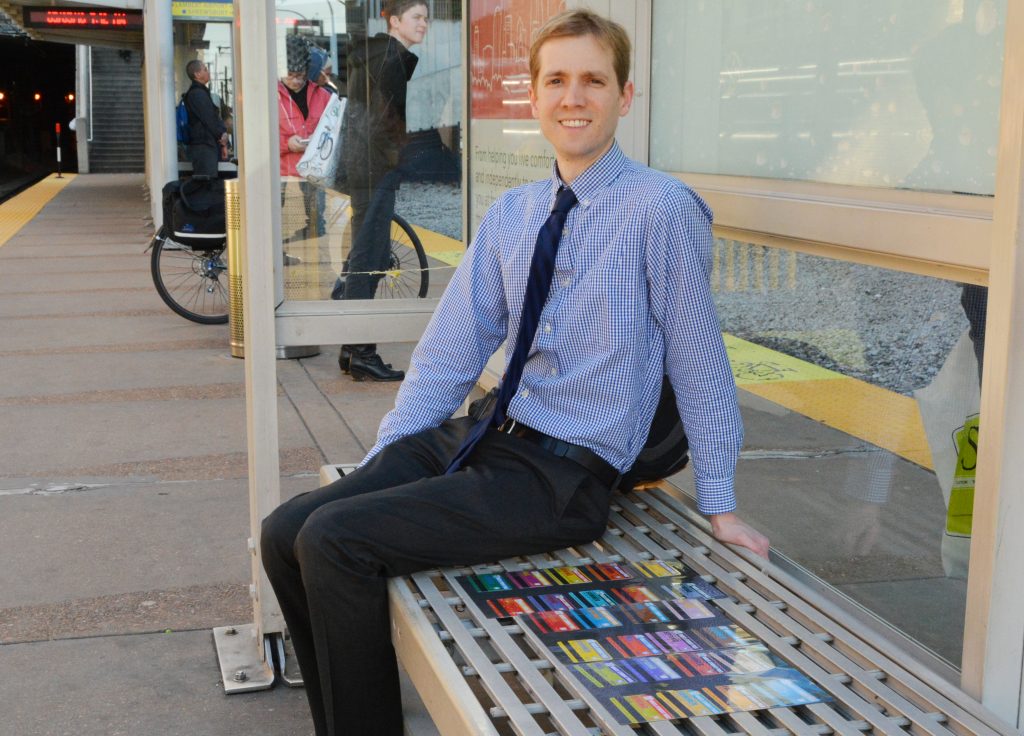 Every semester, Ryan gets a Metro Semester Pass and rides MetroLink and MetroBus to get around town. And at the end of every semester, Ryan takes the expired pass and puts it in a drawer – until the next semester rolls around and he obtains a new Metro Semester Pass.
Because Ryan is going to medical school, this cycle has gone on for quite a while, and it didn't take long before Ryan had amassed quite an impressive collection – 26 Metro Semester Passes in his drawer, all different colors from various semesters and years.
"I didn't intend to save them all," Ryan said. "It was something I started to do one day and it sort of grew from there. I'm planning to do something with them one day. Maybe I'll frame them and put it on the wall."
The collection serves two purposes. One, it shows off his public transit chops. But more importantly, it serves as a reminder of all of the fun and exciting places Ryan has traveled to using Metro.
"It's a fun memento," he said.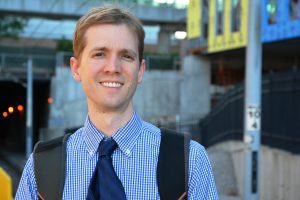 And Ryan has put those passes to work. He lives within walking distance of the Central West End MetroLink Station and Transit Center. Ryan frequently rides MetroLink to the Delmar Loop or to the bars and restaurants in Grand Center. He hops on board MetroBus to visit the Missouri Botanical Gardens and to the restaurants in Midtown.
"Metro is convenient," he said. "I don't have to worry about parking."
He also turns to Metro to avoid traffic, especially during large-scale events like Fair Saint Louis.
In addition to being a useful part of his life, Ryan also knows the environmental benefits of transit, and the important role Metro plays in reducing the region's carbon footprint.
"I think it's important for the environment to have fewer cars on the road," he said. "It's also a good way to connect to different parts of the city."
Return to Blog