December 12, 2018
Passengers like Shamere depend on Metro Transit to get to work, school and other important destinations. We hope you enjoy her story, and we're interested in your transit story too. Email [email protected], and we may share your story in a future "Passenger Profile."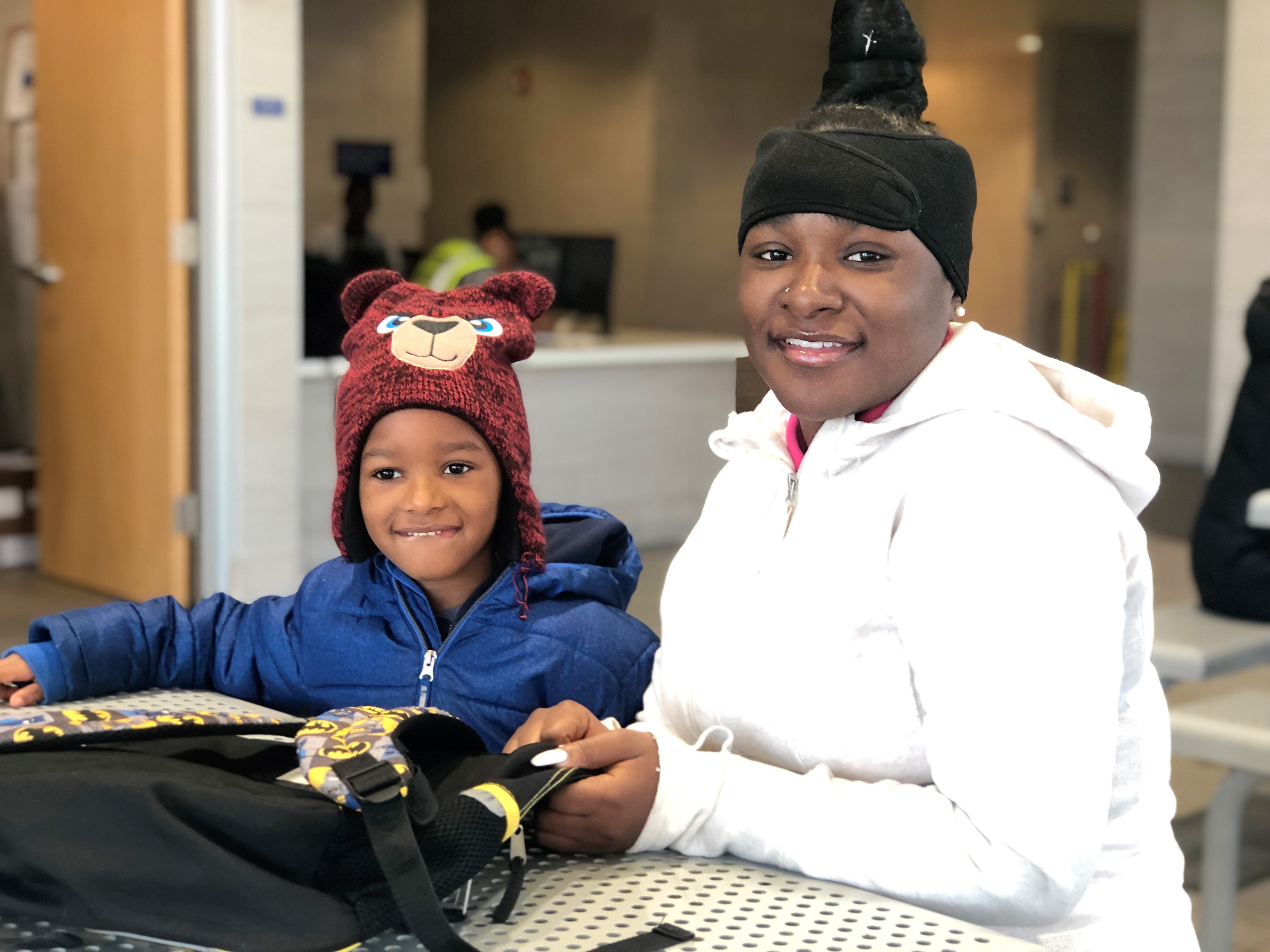 The commute to work and to school are one in the same for Shamere and her son Major.
Each morning, the two board the #71 Parker MetroBus route near their apartment and ride the bus to the North County Transit Center. From there, they transfer to the #74 Florissant where they ride for about 10 minutes until they reach their final destination.
Shamere and Major, 4, started riding Metro Tranist about a year ago. Shamere said riding the bus has allowed her to exercise a new sense of freedom.
"It was time for me to start being independent," she said, "to start doing things on my own, instead of relying on other people."
In addition to charting her own path, Shamere also enjoys the cost-effectiveness Metro Transit brings.
"It's cheaper," she said. "You can save money."
But beyond those benefits, Shamere enjoys her transit commute because it allows her to spend quality time with her son.
"We sing songs during our commute," she said. "His favorite song is Baby Shark, which is every kids' favorite song nowadays."
In addition to their daily commute together, Shamere also uses Metro Transit to go shopping and to visit family.
"Metro is a good thing. It's gets you to Point A to Point B, where you need to be," she said.
Return to Blog