November 23, 2016
Passengers like Shea depend on Metro transit to get to work, school and other important destinations. We hope you enjoy her story, and we're interested in your transit story too. Email [email protected], and we may share your story in a future "Passenger Profile."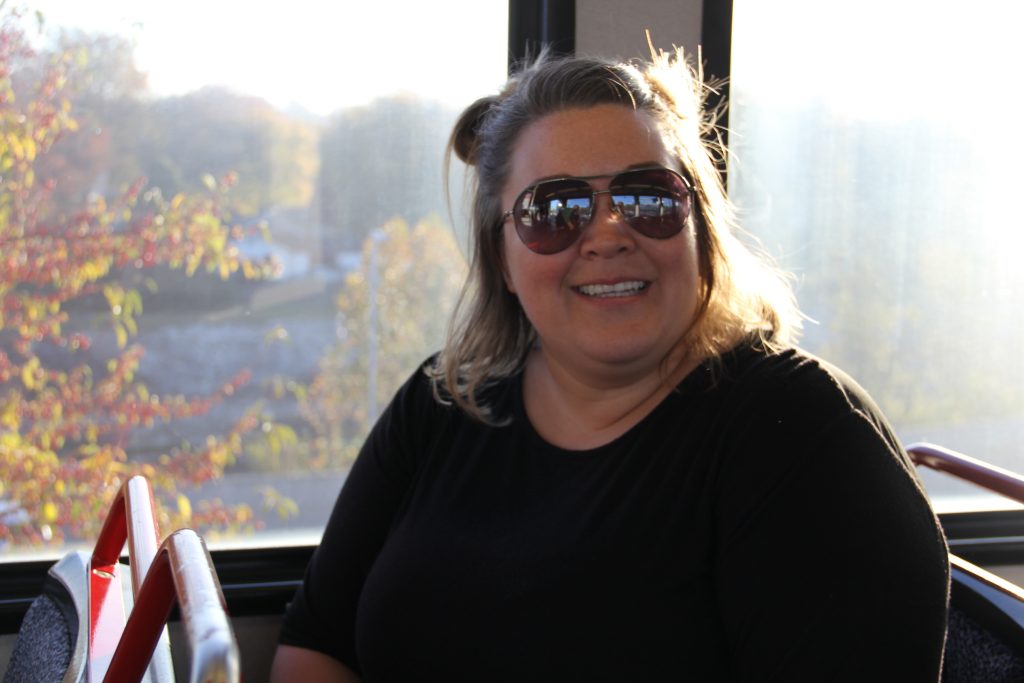 It's fair to say that paying for parking is not something Shea enjoys doing very often. Fortunately, her trips on MetroLink take that task out of the equation.
To get to her job at Washington University, Shea leaves her home and parks her car in the free Park-Ride lot at the Shrewsbury-Lansdowne I-44 MetroLink Station. From there, she rides the train to the University City-Big Bend MetroLink Station to get to campus.
Having a MetroLink station so close to her home sweetened the deal, but it was the freedom from parking fees that first drew her on board.
"The price of parking just got to be too much," Shea said. "And I live in Shrewsbury, and it kind of makes sense to hop on here and not be stuck in traffic. It's pretty nice."
If that weren't enough, she also receives her transit fare free of charge as one of her employment benefits from Washington University.
While there are a lot of practical benefits to using Metro, for Shea, it has been the other benefits she's discovered that make a difference every day.
"I can get up in the morning and I don't have to worry about being focused on driving, so I have my train ride to kind of wake up and get ready for work," she said. "I don't have worry about weather or being stuck in traffic or road rage. At the end of the day, I know I can get on MetroLink and just go home."
Return to Blog