May 15, 2019
Passengers like Sonya depend on Metro Transit to get to work, school and other important destinations. We hope you enjoy her story, and we're interested in your transit story too. Email [email protected], and we may share your story in a future Passenger Profile.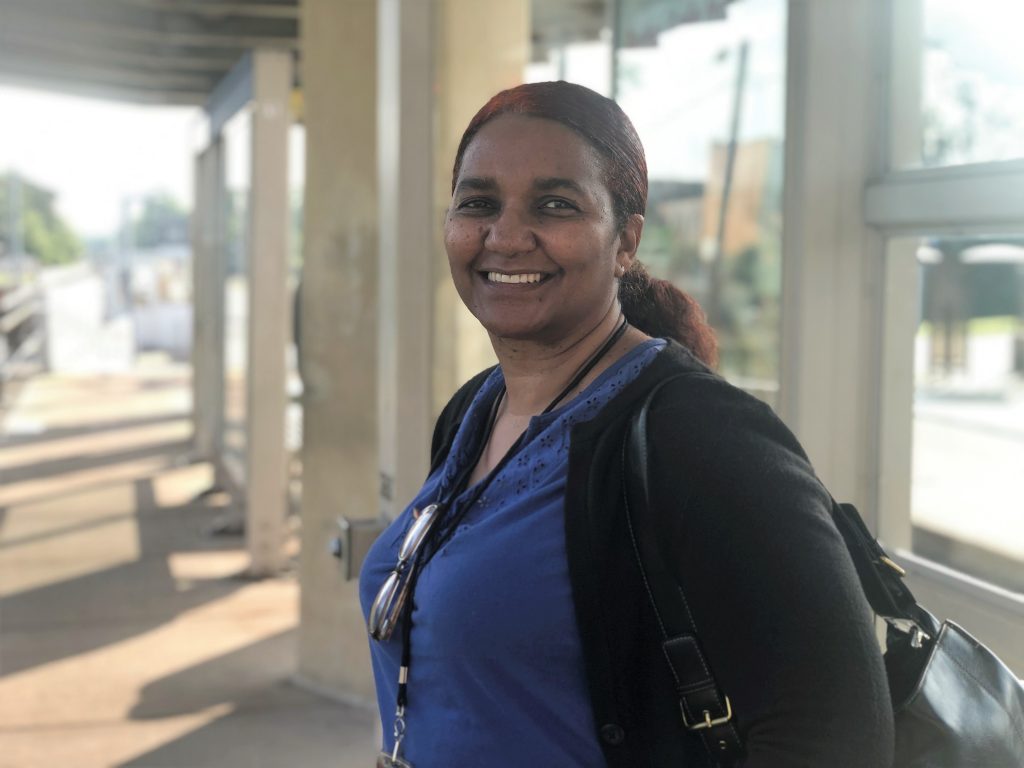 It's hard to be an Illinois commuter these days, especially when it comes to the morning rush hour. However, for Sonya, her trip westward is traffic-free thanks to Metro Transit.
The recent closure of the westbound lanes of the Jefferson Barracks Bridge, in addition to the Martin Luther King Bridge closure, has forced Sonya to put her transit commute into overdrive. To get away from the gridlock, Sonya boards a MetroLink train at the 5th & Missouri MetroLink Station in East St. Louis. From there, it's a comfortable ride across the river into downtown St. Louis. Sonya exits the train at the Convention Center MetroLink Station.
"MetroLink just makes it simpler," she said.
Sonya has used Metro Transit since 1987 and enjoys all the benefits her transit trip brings.
"I just like that you're able to commute in a safe environment. It's well-lit, and I just enjoy riding," she said.
And who wouldn't want a traffic-free commute? Rather than be part of the problem, Sonya has found the perfect solution.
"When I went across the bridge on the Metro, I looked down and the traffic was all backed up. I was like, 'I don't want to be in that.' It felt good just to roll across it and not be in it."
Return to Blog