September 23, 2020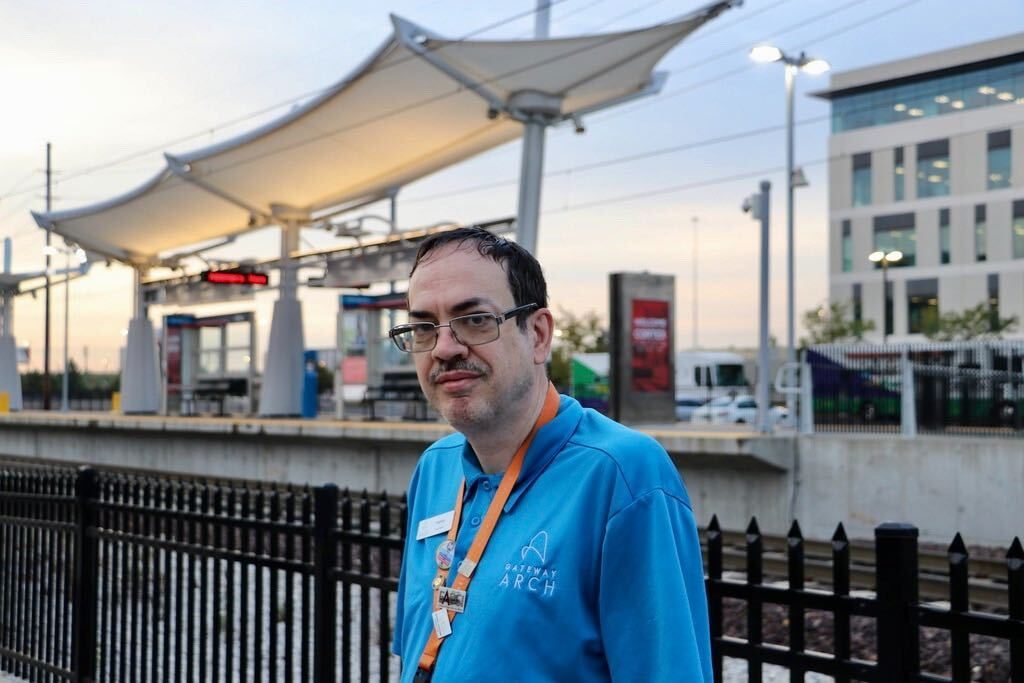 You could consider Stephen an expert on Bi-State Development. For the last eight years, he has been a tour guide at the Gateway Arch National Park – (BTW, autumn is a perfect time to visit the riverfront and the Gateway Arch – plan your visit today.)
Stephen is also an avid Metro Transit rider.
He has been riding Metro for more than a decade. Stephen uses both MetroBus and MetroLink to get to work at the Gateway Arch, but also for shopping, medical appointments, to check out the library or play chess, and to run errands and reach other important destinations.
You can normally find Stephen riding on MetroLink or on the #10 Gravois-Lindell. But, depending on how nice the weather is, he will also occasionally ride the bus one way, and then walk home on the way back.
Stephen loves the safe and convenient ride he enjoys on the system, and also appreciates that Metro is always working to improve the experience and take care of the needs of riders.
In his free time, he enjoys playing chess and is a reader and writer of philosophy and science fiction. Stephen is also a Member Leader at the Clubhouse Independence Center in St. Louis, a community-based rehabilitation program for adults with severe and persistent mental illnesses in the St. Louis area.
Check out our Q&A below to learn more about Stephen.
---
What are 3 words to describe Metro?
Safe, convenient, adaptable
Do you have a favorite bus route or MetroLink line?
The #10 Gravois-Lindell is currently my favorite.
Have you noticed the changes to our Public Safety efforts?
I like seeing the security much more than I have before.
What is one thing on your bucket list?
To publish a book with my short stories and essays.
What is your favorite way to spend your commute?
I used to like to read, but these days I like to sit and look out the window and look at the people around me. It is relaxing to ride MetroLink.
Do you have any advice or tips for someone who is new to Metro?
Always look for the ticket vending machines for the passes, if you don't have a pass. And, look for the validating machines before you board.
Thanks for riding, Stephen – and thanks for the tips. Another great option for your ticket or pass is our new mobile fares. Click here to learn more about how to buy your Metro fare right from your mobile device with the Transit app.
---
Passengers like Stephen rely on Metro Transit to get to work, school and other important destinations. We want to hear your transit story. Email us and we may share your story in a future Passenger Profile.
Return to Blog
Categories:
Metro Lifestyle