August 10, 2016
Passengers, like Steve, depend on Metro transit to get to work, school and other important destinations. We hope you enjoy his story, and we're interested in your transit story too. Email [email protected], and we may share your story in a future "Passenger Profile."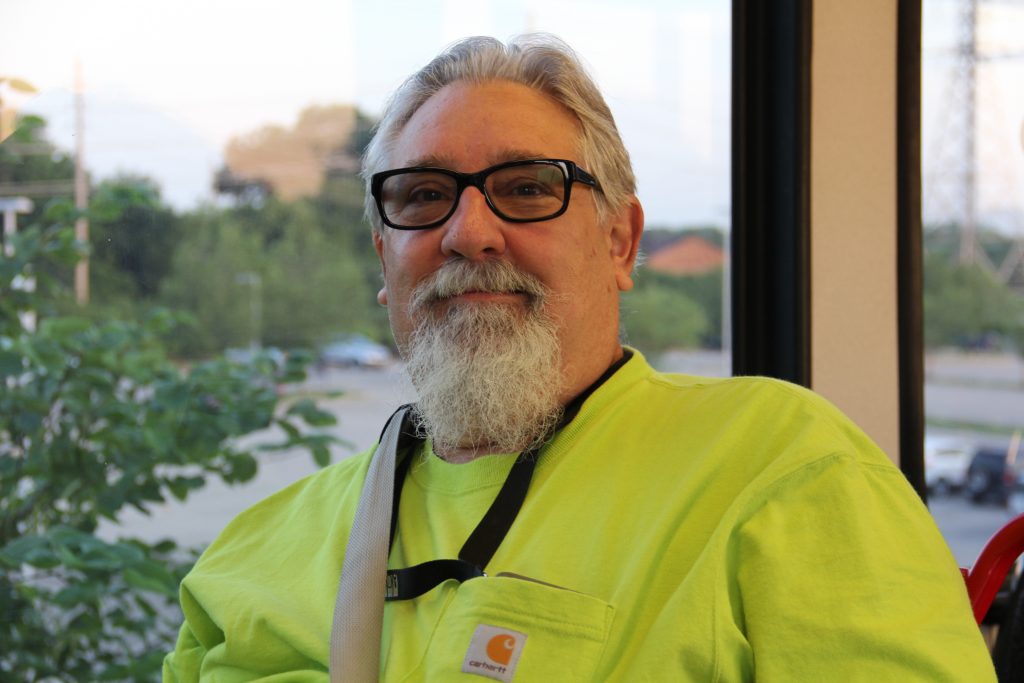 About seven months ago, one of Steve's coworkers encouraged him to give MetroLink a try. So he did –and he has been taking the train ever since.
To get to work each day at the Barnes-Jewish Hospital Medical Complex in the Central West End, Steve boards a Blue Line MetroLink train at the Shrewsbury-Lansdowne I-44 MetroLink Station. From there, it's about a 25-minute trip to work, and it's a ride he takes every day during the week.
But it's not just about getting to work. Steve also rides MetroLink to help him take care of errands and other day-to-day tasks. In fact, he has jury duty coming up and he plans on using MetroLink to get him to and from downtown Clayton.
As for why he chose to stick with MetroLink after his test ride seven months ago, Steve says he has a lot of reasons, but convenience and cost savings top the list.
"I save money on parking," he said. "Some places around Barnes cost about $15 to park. Some places are free, however, those free parking lots are a far walk and I don't feel like walking that far. At the Shrewsbury Station, you can park real close."
In addition to saving a few steps and a few dollars, Steve said he also saves on gas by choosing to take MetroLink.
As for adapting to his new transit lifestyle, Steve said he had no trouble adjusting.
"It's wasn't hard," he said.
Return to Blog