March 23, 2016
Passengers, like Styles, depend on Metro transit to get to work, school and other important destinations. We hope you enjoy his story, and we're interested in your transit story too. Email [email protected], and we may share your story in a future "Passenger Profile."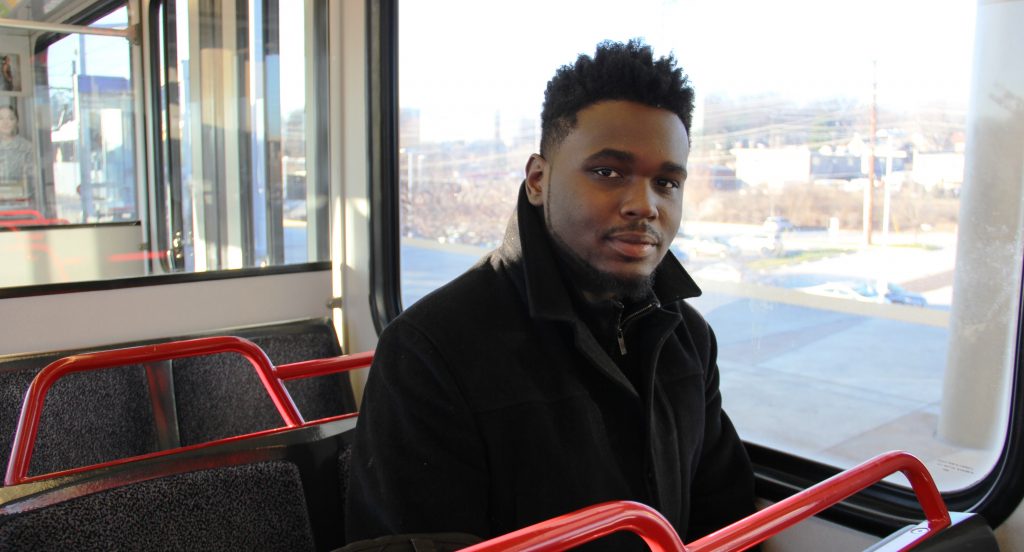 For Styles, riding Metro gives him time to reflect and process the day.
"My commute provides me time to think," he said. "It's a good time for down time."
His time for thinking starts each morning with a short walk to the Shrewsbury-Lansdowne I-44 MetroLink Station. He rides the the train to the Central West End MetroLink Station and walks a short distance to school at the St. Louis College of Health Careers.
After school, his commute takes him west to his job. He returns to the Central West End Station, but this time exits at the Clayton MetroLink Station. From there, he uses a combination of the #258 Clayton-Chesterfield and the #91 Olive to get to work.
"It's quite enjoyable," he said. "I get to listen to music, go over some notes and study a little bit."
In addition to being enjoyable, Metro is also a crucial part of his life — a means to completing his education and making a living.
"Transportation is a benefit in itself," he said. "If we didn't have it, how would we get to the places we wanted to be? That's always an appreciation I think about."
Return to Blog