January 2, 2019
Passengers like Taulby depend on Metro Transit to get to work, school and other important destinations. We hope you enjoy his story, and we're interested in your transit story too. Email [email protected], and we may share your story in a future "Passenger Profile."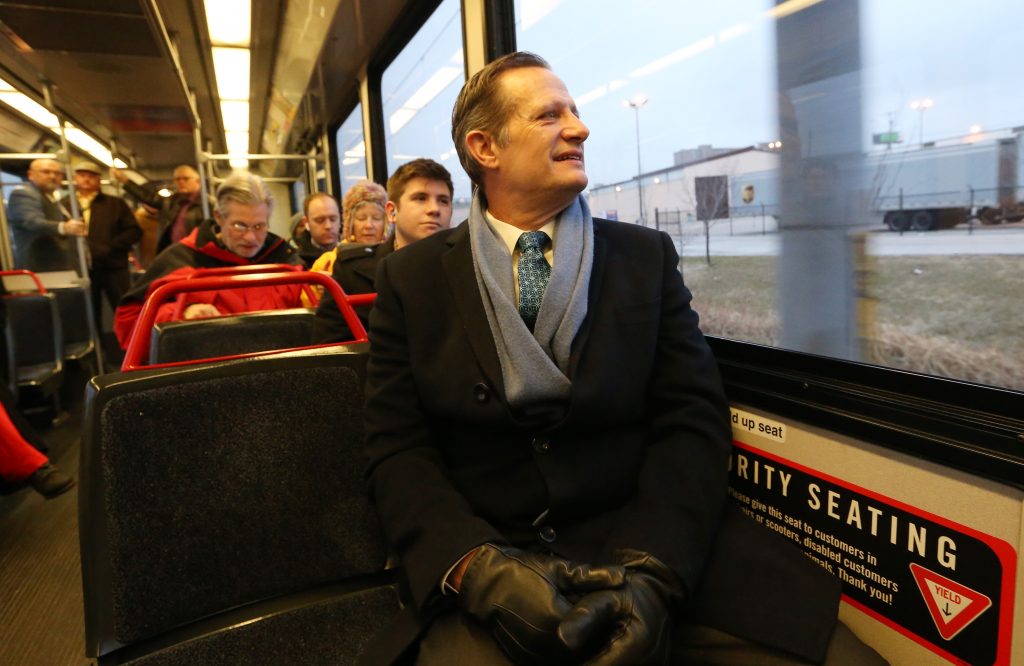 The new President and CEO of Bi-State Development, Taulby Roach is a frequent MetroLink rider.
Today was his first official commute to Bi-State Development headquarters in downtown St. Louis. His normal commute consists of catching a Blue Line MetroLink train at the Skinker MetroLink Station near his home and riding it to the 8th & Pine MetroLink Station. From there, it's a short walk to work.
---
Photo Gallery: Check out Taulby's commute to work.
---
"That ride is a ride I normally take every single day and I take it for a reason. I enjoy riding the train in the morning and being part of that transit community – a diverse community of all different people," he said.
Taulby, a long-time transit supporter, appreciates an on-time, comfortable way to get to work. It's one of the many benefits he enjoys.
"You're going to see me on the system. I believe in the system and I ride it," he said. "I invite everybody to join me."
Return to Blog