December 21, 2016
Passengers like Tiara depend on Metro transit to get to work, school and other important destinations. We hope you enjoy her story, and we're interested in your transit story too. Email [email protected], and we may share your story in a future "Passenger Profile."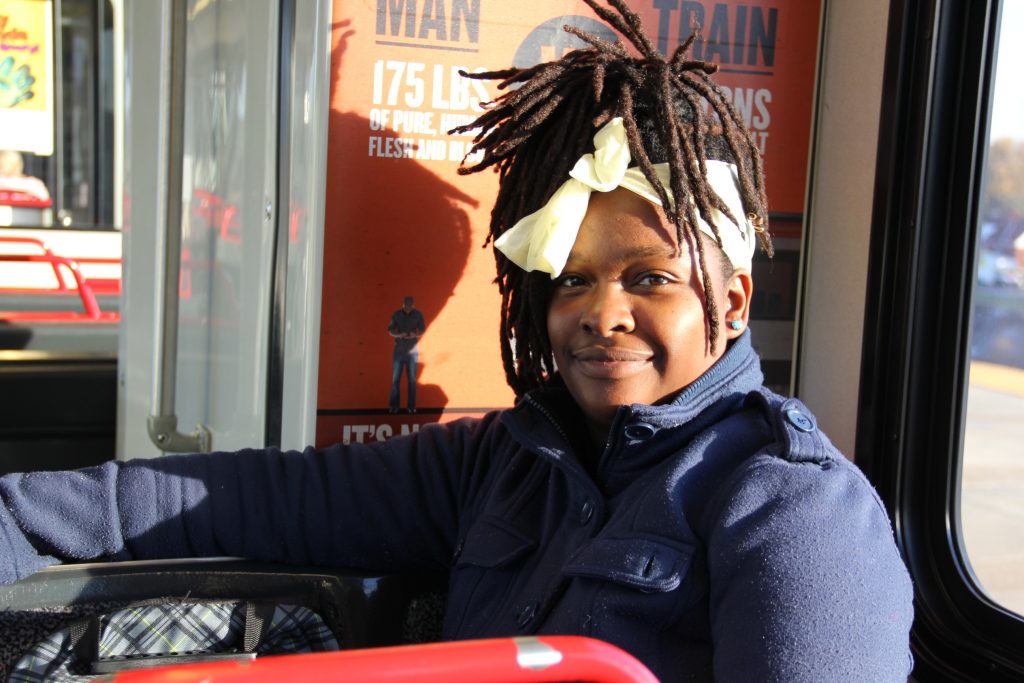 Tiara is a little anxious on her way to school this morning, but it's not due to her commute. She's got an exam.
"I'm feeling a bit of anxiety," she said.
Luckily, Tiara's Metro commute gives her extra time to study, review her notes and be primed for success.
To get to class each week, Tiara boards the #21 Watson Road and rides the bus to the Shrewsbury-Lansdowne I-44 MetroLink Station. She transfers from her Blue Line train to the Red Line at the Forest Park-DeBaliviere MetroLink Station and rides to the Wellston MetroLink Station. From there, it's a short walk to the Metropolitan Education and Training (MET) center.
Tiara has been a Metro passenger for more than 10 years.
"I'm ashamed to say this, but I'm a little scared to drive," she said. "Thankfully, Metro takes me where I need to go."
Tiara said she enjoys how convenient her rides around town are, as well as the transit system's cleanliness, safety and reliability.
In addition to her school trips, Tiara also uses Metro to pick up groceries and to visit attractions in downtown St. Louis and in Laclede's Landing.
"I love that MetroLink has expanded over the last few years," she said. "You can park your car, and save money and miles on your car."
Return to Blog