October 12, 2016
Passengers like Tim depend on Metro transit to get to work, school and other important destinations. We hope you enjoy his story, and we're interested in your transit story too. Email [email protected], and we may share your story in a future "Passenger Profile."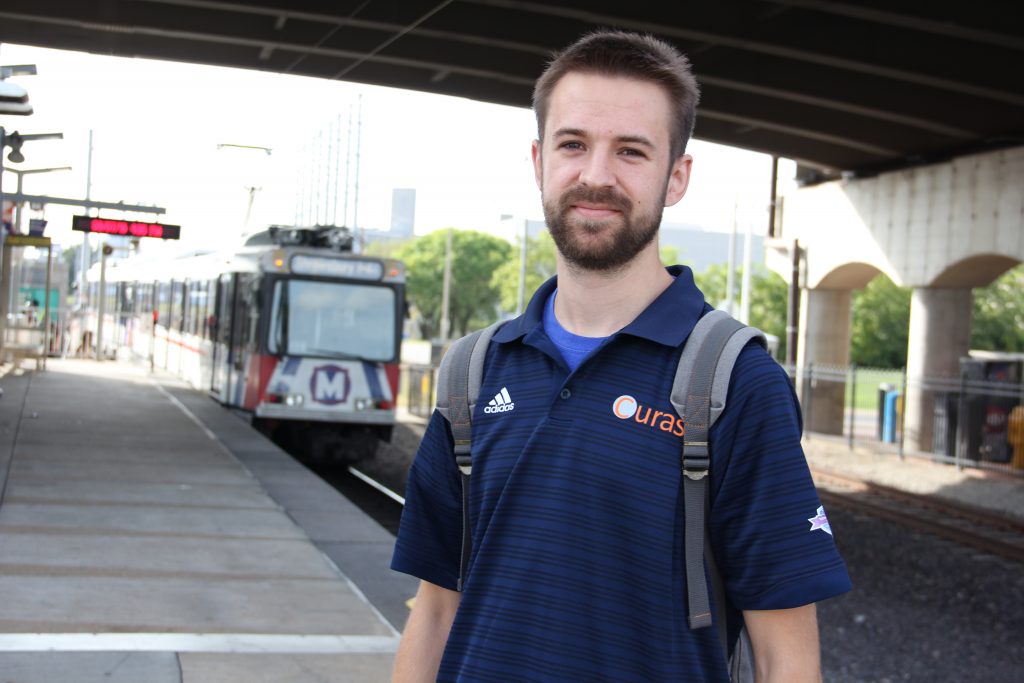 While Tim has lived in a variety of places around the St. Louis region, he's made sure that he is always close to public transportation.
In 2014, Tim lived about three blocks from the Maplewood-Manchester MetroLink Station. When he moved to the Central West End neighborhood, proximity to a MetroLink station was an important factor.
Today, the starting point for Tim's trips on Metro is the Grand MetroLink Station. He parks his car at the station's free Park-Ride lot and rides MetroLink to the Convention Center MetroLink Station.
Tim chooses MetroLink because it's a convenient way to travel to and from work each day.
"I am not a morning person," Tim said. "I'm not fully awake, so it's nice to avoid traffic and take the train."
Tim also avoids parking expenses and road construction by using MetroLink. And, he's saving money. Tim's transit commute comes at no cost to him thanks to his employer, who picks up the transit tab.
When he started using MetroLink, Tim did a practice run to get some firsthand experience and to make sure he understood how the schedules work. It wasn't long after that he was ready to go all in, not only riding Metro to get to work, but also to baseball games, downtown events and other destinations around town.
Return to Blog