April 20, 2016
Passengers, like Tina, depend on Metro transit to get to work, school and other important destinations. We hope you enjoy her story, and we're interested in your transit story too. Email [email protected], and we may share your story in a future "Passenger Profile."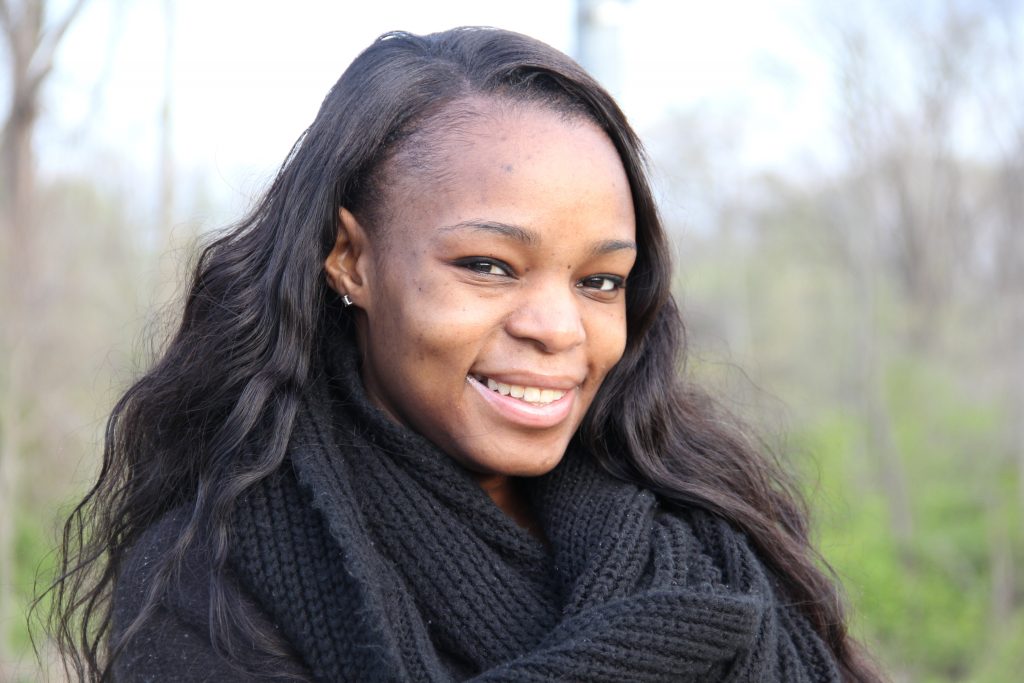 Metro passengers use the transit system to get to all types of important destinations throughout the region. For Tina, she relies on MetroLink to connect her with two important parts of her life: her job and her education.
For work, Tina boards a Red Line train at the Belleville MetroLink Station and exits at the Fairview Heights MetroLink Station so she can transfer to the Blue Line. She continues her trip west on a Blue Line train and to the Richmond Heights MetroLink Station so she can get to her job at the nearby St. Louis Galleria.
For school, Tina boards the train in Belleville just like she does for work, but this time she takes it all the way to the 8th & Pine MetroLink Station. Tina is a graduate student at Webster University and is currently studying law at the university's new downtown campus.
Tina has been riding Metro since she was 15 years old and says it provides her with a vital lifeline to work and school.
"I like that MetroLink connects me with the Blue Line so that I can get to work," she said. "It's very convenient."
It's also cost-effective. Since Tina is a graduate student at Webster University, she can tap into Metro's U-Pass program, a transit incentive program where participating schools agree to pick up all or part of the transit tab for its students, faculty and staff.
Tina advises new passengers to embrace the digital age and use technology to their advantage.
"Get the app," she said. "In this day and age, technology is key. A lot of times people are confused with the schedules, about the Blue Line and Red Line and where to get off and where to get on. Get the app. It links you to everything you need."
Note: You can download the Metro On The Go App to your mobile device for free from the iTunes store and the Google Play Store.
Return to Blog