December 3, 2014
Thousands of customers, like Tony, depend on Metro transit every day to get to work, to school and other important destinations. We hope you enjoy his story and we're interested in your transit story too. Email me at [email protected] and we may share your story in a future "Passenger Profile" blog.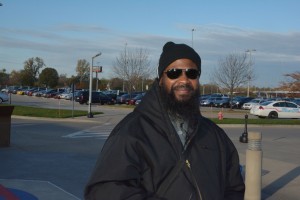 Tony works 12 to 13 hour shifts at a warehouse facility in Pontoon Beach, Ill., every Monday through Saturday with not a lot of free time to spare.
Luckily, Tony uses public transportation to get to and from work, providing enough time for him to relax, listen to music and read the newspaper. It's a routine he's followed for the last 10 to 15 years.
"Most days, after work, I go straight home and right into bed," Tony said. "The bus and train give me time."
Tony's day starts off by boarding the #12 O'Fallon-Fairview Heights bus to the Fairview Heights MetroLink Station. He then rides the train to the Emerson Park MetroLink Station. From there, he takes the #5 Tri-City Regional Madison County Transit bus out to Pontoon Beach.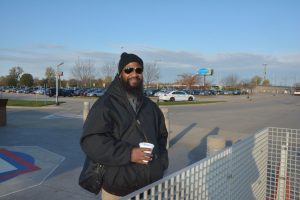 In addition to using public transit to get to and from work, Tony also uses Metro to get to football and baseball games. He said not having to pay for parking on game days is a huge perk.
Metro also gives riders, like Tony,  a different perspective of the community.
"Some scenery you just can't see when you're in a car," he said. "When you're on the train, you see certain things."
Metro provides a much more convenient and cheaper alternative to driving, and is a much safer option during inclement weather, added Tony.
"When it's snowing outside," he said, "It's much safer using the bus with those big tires."
Return to Blog