September 4, 2019
Passengers like Tracy depend on Metro Transit to get to work, school and other important destinations. We hope you enjoy his story, and we're interested in your transit story too. Email [email protected], and we may share your story in a future Passenger Profile.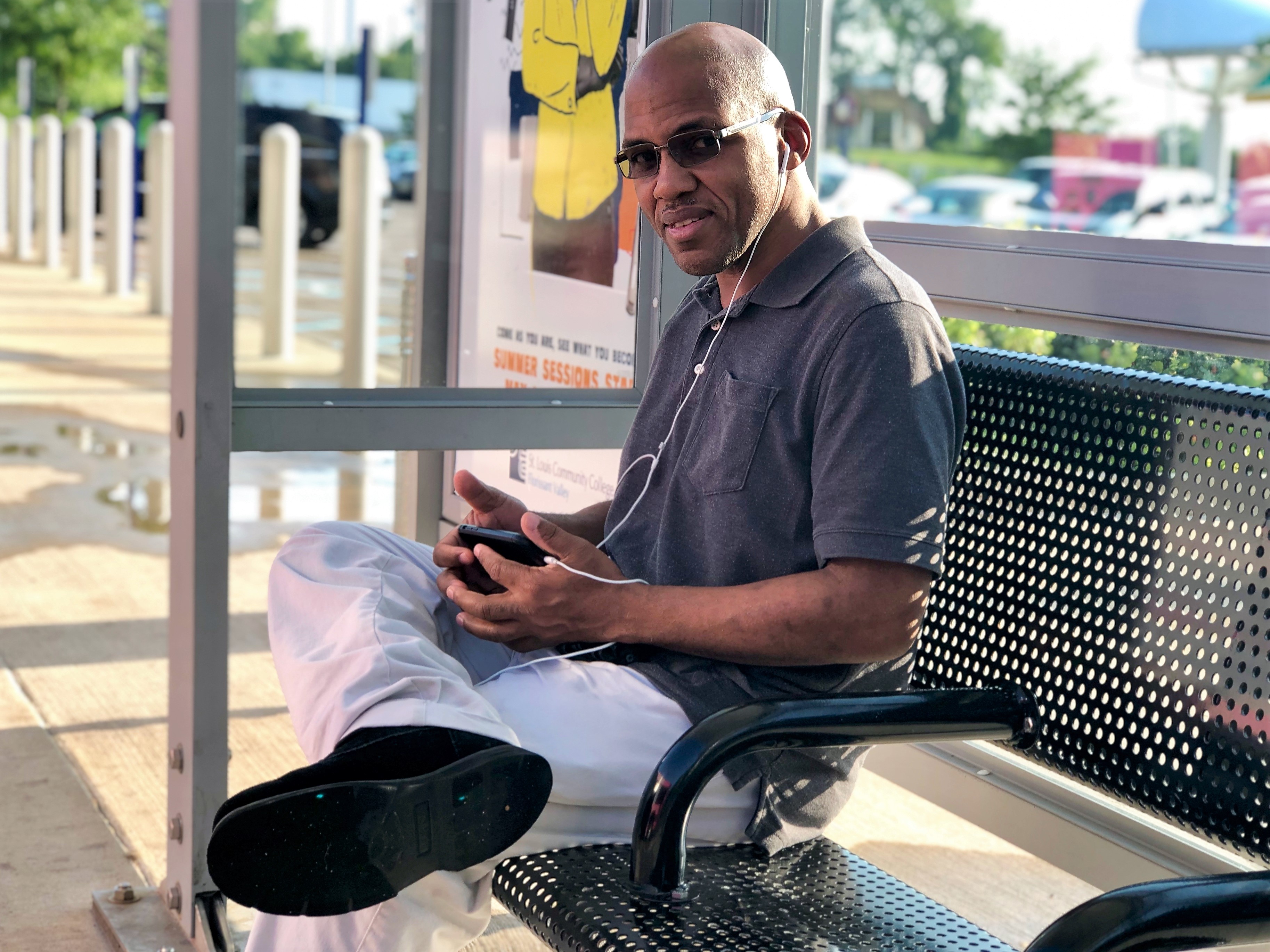 Tracy owns two vehicles, and yet, on most days he doesn't drive either one.
"I just don't like driving," he said. "I let my wife drive."
Since driving isn't Tracy's cup of tea, he relies on Metro Transit to do the heavy lifting. To do that, he boards the #76 Waterford in North St. Louis County and takes it to the North County Transit Center. From there, he hops on the #47 Clayton-NCTC to the Clayton MetroLink Station and rides the train to the Shrewsbury-Lansdowne I-44 MetroLink Station. Tracy also relies on the #31 Chouteau and the #174X North Express for his regular commutes.
Tracy has been a Metro Transit rider for years and uses it everyday.
"I've been using it since I was a baby," he said.
The best thing about his transit commute: it gives Tracy a chance during his day to just look out the window, unwind and relax.
"I like to look around," he said. "It's not safe to do that when you're driving."
Return to Blog