July 17, 2015
Professor Doubles as Intern for Internal Audit Department
Return to Blog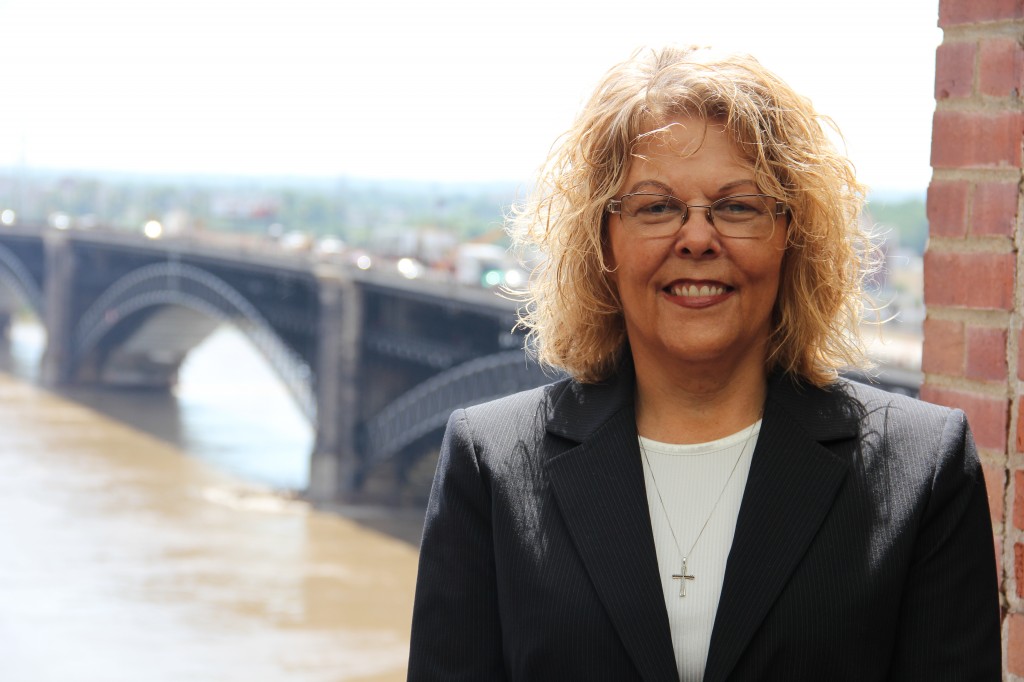 Every summer, Bi-State Development Agency's (BSDA) Internal Audit Department selects talented college students from across the country to participate in its internship program. But this year, BSDA welcomed an intern who already has years of experience and expertise under her belt.
Dr. Leisa Marshall, Chair of the Accounting Department and a Professor at Southeast Missouri State University, offers BSDA's Internal Audit Internship Program to her students as an opportunity to expand their formal education with valuable real-world experience. However this summer, Marshall's curiosity got the best of her. She contacted Jim Cali, BSDA Director of Internal Audit, to see if she could sign up too.
"I'm just naturally very inquisitive," Marshall said. "And I've always wanted to do it."
Marshall began her faculty internship with BSDA during the 2015 summer semester.  Although she's not compensated for her internship, Marshall travels back and forth between St. Louis and Cape Girardeau, Mo., to help the Internal Audit Department with various audit projects while also taking care of her duties at Southeast Missouri State.
"It was another opportunity for me to see what my students are going through," Marshall said. "I'm going to be able to take what I've experienced during this internship and put it to use when I begin teaching this fall."
For students, the experience they receive while working with the Internal Audit Department is invaluable, Marshall said.
"I think an advantage for students who are doing an internal audit internship here is that they have the luxury of working with experts in the internal audit field who are concerned about their learning and their growth," she said. "Jim's mentoring provides an educational experience of the entire audit process that cannot be duplicated in a classroom. I think that's a huge advantage to the student."
While Marshall has been introduced to a few new things at BSDA, and has learned a few new transit terms, her experience in the field of accounting is already quite impressive. Before joining Southeast Missouri State University two years ago, Marshall taught accounting for more than 20 years at Valdosta State University in south Georgia.
In 2009, the BSDA Board of Commissioners authorized the creation of a paid internship program for the Internal Audit Department. Interns who have gone through the program have been hired full-time by Fortune 500 companies, public accounting firms, regional accounting firms, banks, universities and the federal government.
"We strive to provide our interns with the experience for doing an audit from start to finish," Cali said. "They work with our Internal Auditors to learn how to plan and develop the Audit Program, perform the required testing, and how to write the draft audit report. During their internship, the interns have an opportunity to participate in the presentation of the audit report to the Audit Committee and the Board of Commissioners. They get to see it all."
Return to Blog