May 15, 2013
Public Invited to Regional and St. Louis City Transit-Oriented Development Meetings
Return to Blog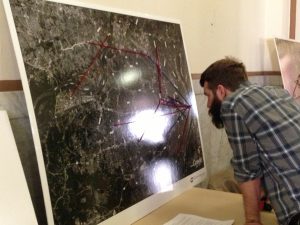 The public is invited to participate next week in regional planning efforts focusing on economic development around public transit.
A final meeting is scheduled as part of the regional Transit-Oriented Development (TOD) study led by the East-West Gateway Council of Governments. Bi-State Development Agency/Metro is one of 11 agencies partnering in the project. The purpose of the federally-funded TOD study is to create more places to live, work, shop, and play near light rail stations.
The overall effort is geared toward creating a vision and a road map for stimulating transit-oriented development in the St. Louis region.
The public's input at this final open-house style public meeting will help shape the final recommended plans for the Union Station and Civic Center MetroLink stations. A public meeting focused on the Rock Road MetroLink Station was held Tuesday, May 14.
Tuesday, May 21, 2013
Union Station and Civic Center Stations
City of St. Louis City Hall
Kennedy Room – 2nd Floor
1200 Market St
reet
St. Louis, MO 63103
11:00 a.m. – 1:00 p.m., with a presentation at 11:30 a.m.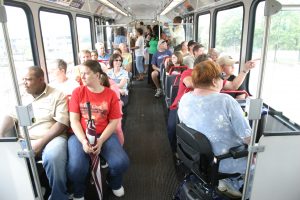 In addition to the Regional TOD Plan, a St. Louis City TOD study will get under way next week with two public meetings. Officials hope the public will provide thoughts on Transit-Oriented Development planning and economic growth options around four existing MetroLink stations: Delmar, Forest Park-DeBaliviere, Stadium, and Arch-Laclede's Landing.
This study will be funded through the $4.7 million Sustainable Communities Regional Planning Grant awarded to East-West Gateway under the U.S. Department of Housing and Urban Development.
The planning team will present three development options and ask for the public's direct feedback about how to make these alternatives work best for the surrounding communities.
Tuesday, May 21, 2013
Delmar and Forest Park-DeBaliviere Stations
Crossroads College Preparatory School
500 DeBaliviere Avenue
St. Louis, MO 63112
6:00 – 8:00 p.m.
Thursday, May 23, 2013
Stadium and Arch-Laclede's Landing Stations
Confluence Preparatory Academy
310 N. 15th Street
St. Louis, MO 63103
5:30 – 7:30 p.m.
Return to Blog