April 28, 2011
Rail Safety Week 2011: Metro, MoDOT & Missouri Operation Lifesaver Work Together to Promote Light Rail Safety
Return to Blog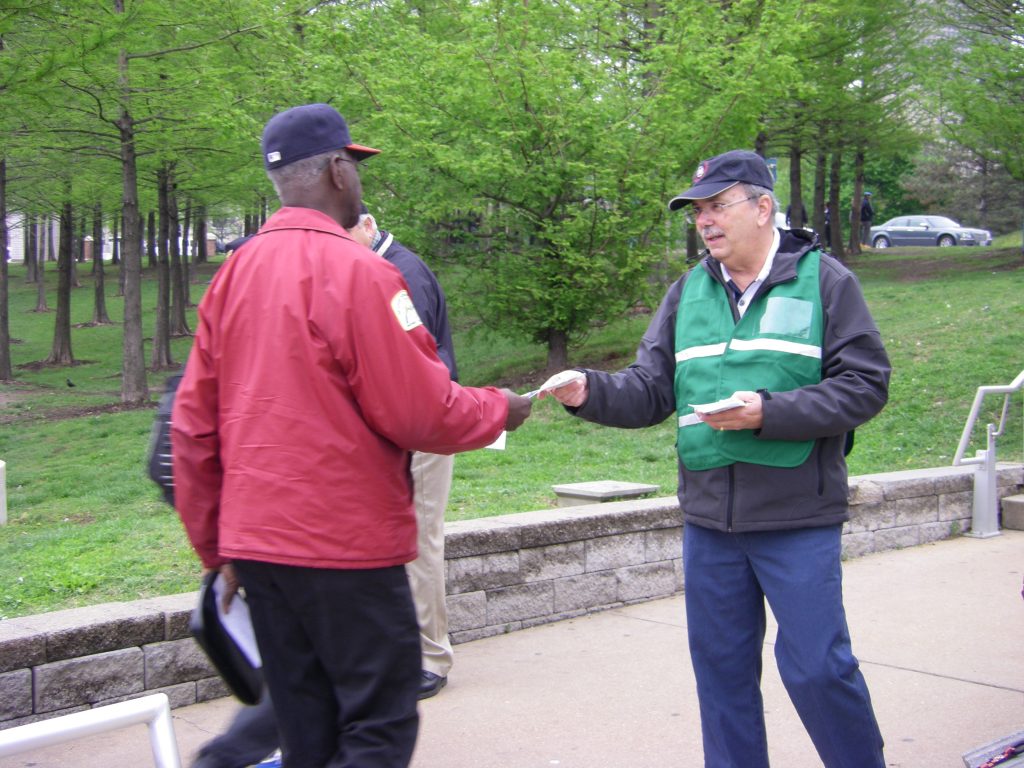 Metro Transit, the Missouri Department of Transportation (MoDOT) and Missouri Operation Lifesaver are teaming up to raise awareness about light rail safety during Rail Safety Week in Missouri, April 25-29. Metro employees have been out all week at MetroLink stations handing out information about how we all can be safer at railroad crossings.
A person or vehicle is struck by a train nearly every three hours, but education has helped to reduce the number of collisions with trains from a high of 12,000 incidents across the country in 1972 to 2,000 incidents nationwide in 2010, according to the Federal Railroad Administration.
Here are some tips for staying safe around tracks and trains:
1. Look both ways. Always expect a train in either direction.
2. If your vehicle stalls on the tracks, get out of the vehicle and away from the tracks, and call the emergency notification number posted on or near the crossing or call the police.
3. If you see a train coming, wait! Don't be tempted to "beat the train."
4. Trains cannot stop quickly. MetroLink trains can take several hundred feet to make a complete stop when traveling at top speeds.
5. Watch for vehicles that must stop at railroad crossings. In Missouri and Illinois, school buses, buses carrying fare-paying passengers, including MetroBus vehicles, and trucks carrying passengers for hire or hazardous material must stop.
6. If you see any obstruction on tracks, please alert the local police.
7. Know your signs.
These basic rules help keep people alive. If your group or organization would like an Operation Lifesaver presentation, please call Metro at (314) 982-1400 and ask for Oscar Figuera. Metro is happy to provide them to the community as a public service.
Return to Blog
Categories:
Metro Lifestyle