January 4, 2011
Reduced Fare Permit Registration at West County Schnuck Markets in January
Return to Blog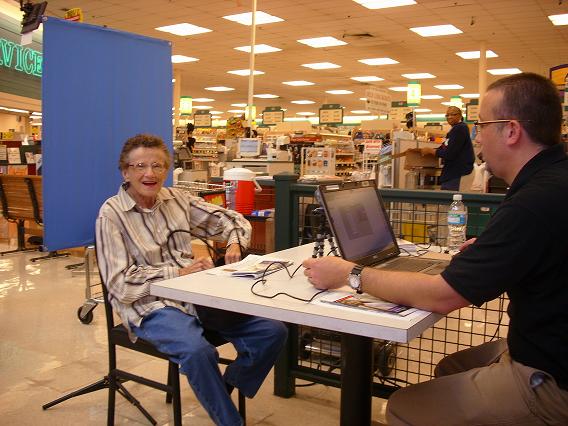 If you or someone you know are 65 years and older, you qualify for a Reduced Fare Permit for Metro Transit.  The permit allows seniors to purchase most tickets and passes for half the price of the regular adult fare.  To purchase reduced-price fair, transit customers need a Reduced Fare Permit.  In January, Metro representatives will be at various West St. Louis County Schnuck Markets to host public registration events for the Reduced Fare Permit.
10 a.m. to noon Wednesday, Jan. 5 at Schnucks Ladue Crossing, 8867 Ladue Road in Ladue
10 a.m. to noon Thursday, Jan. 6 at Schnucks Twin Oaks, 1393 Big Bend Road, Suite 1, in Twin Oaks
2 to 4 p.m. Friday, Jan. 7 at Schnucks Bellerive Plaza, 12756 Olive Blvd. in Creve Coeur
10 a.m. to noon Tuesday, Jan. 11 at Schnucks Creve Coeur, 10650 Olive Blvd. in Creve Coeur
9 to 11 a.m. Wednesday, Jan. 12 at Schnucks Richmond Center, 6600 Clayton Road in Richmond Heights
10 a.m. to noon Monday, Jan. 17 at Schnucks Woods Mill, 1060 Woods Mill Plaza in Town & Country
9 to 11 a.m. Tuesday, Jan. 18 at Schnucks Brentwood, 8800 Manchester Road in Brentwood
Permits also can be obtained year-round between 8:30 a.m. and 5 p.m. Mondays through Fridays at the Downtown MetroRide Store, 701 Convention Plaza (at the corner of 7th and Washington avenues inside America's Center).
Metro's free Reduced Fare Permit can only be obtained in person. Seniors will be required to present a government-issued photo identification card that verifies their age, such as a driver's license, passport, or state ID card. The permit will be mailed directly to the seniors' homes and are valid for five years.
For more information, you can also call (314) 231-2345.
Return to Blog
Categories:
Transit Benefits