April 14, 2016
Civic Center MetroBus Routes to be Relocated Starting April 18th
Return to Blog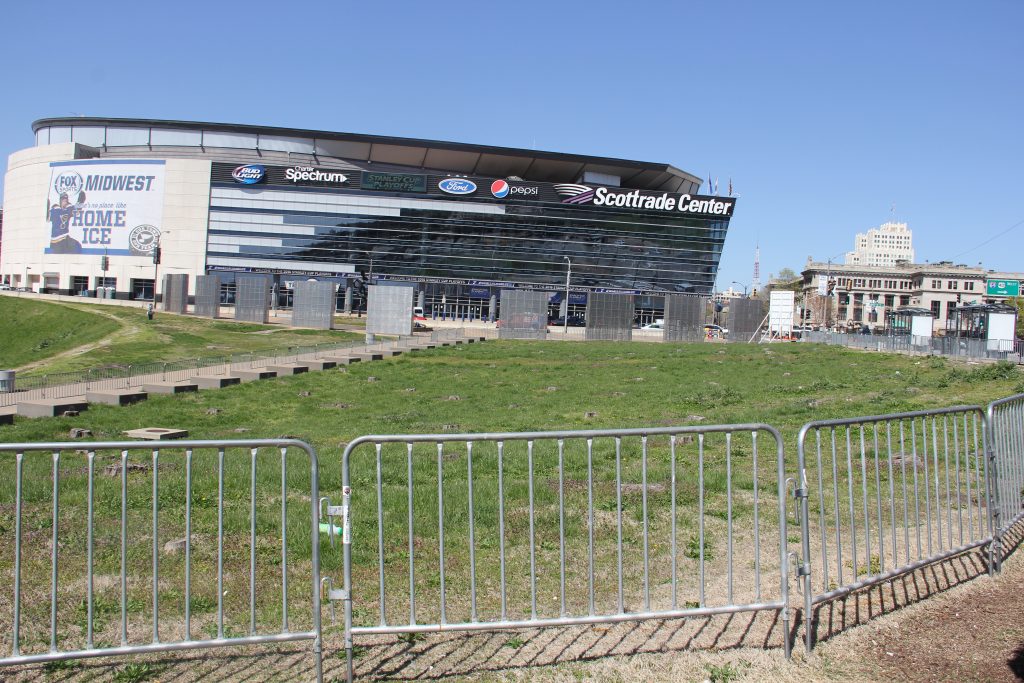 On Monday (April 18), all MetroBus routes serving the Civic Center Transit Center in downtown St. Louis will be relocated to Clark Avenue and 18th Street near the Union Station MetroLink Station.
MetroBus passengers will need to connect with their MetroBus routes at designated zones (map) on Clark Avenue or on 18th Street instead of at the Civic Center Transit Center. The service change is necessary to accommodate construction at the Civic Center site.
Eighteen MetroBus routes will be relocated to Clark Avenue and 18th Street.
#4 Natural Bridge
#8 Bates-Morganford
#10 Gravois-Lindell
#11 Chippewa
#30 Soulard
#32 ML King-Chouteau
#41 Lee
#73 Carondelet
#74 Florissant
#78 Larimore
#80 Park-Shaw
#94 Page
#97 Delmar
#99 Downtown Trolley
#40X I-55 Express
#58X Twin Oaks Express
#174X North Express
#410X Eureka Express
Metro employees will be at the Civic Center Transit Center on April 14 and April 15, and at the new MetroBus locations at Clark Avenue and 18th Street on April 18, April 19 and April 20, to answer questions and assist passengers with this transition. New shelters, benches and signage have also been installed near Union Station to better serve MetroBus riders.
The Civic Center MetroLink Station will remain open during construction, but temporary closures may be necessary during the project. Advance notice will be provided if temporary closures are needed.
Serving downtown St. Louis at 14th and Spruce Streets, the Civic Center Transit Center is one of Metro's busiest transit hubs. This construction project will expand and enhance the existing transit center, allowing it to accommodate more buses and provide passengers with new amenities and features, including public restrooms, an indoor waiting area, concessions, digital arrival-time boards and a Metro Public Safety substation. The project is scheduled to take up to 18 months to complete.
Return to Blog
Categories:
Construction