Restoration 2010 Proposed Changes: Phase 1-3
Return to Blog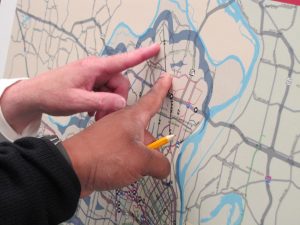 Here is a listing of all of the proposed service changes for Restoration 2010 for Phases 1-3. Tomorrow I will explain on the blog, with the help of Chief of Planning and System Development Jessica Mefford-Miller, why it is necessary for Metro to implement these changes in phases as opposed to all at once. It is important to note that these are all proposed changes, and that we are seeking public comment and input before making the final service restoration plans. We anticipate that many people will have questions about the proposed changes, which include frequency changes to overcrowded routes, route changes for existing lines, and entirely new routes. We will try to answer as many of your questions as possible here on Nextstop, and we also encourage you to all attend one of our public meetings to talk with members of our planning department about your specific questions.
You can also use the Twitter hashtag #restoration2010 and drop by our Facebook page, and/or email comments/suggestions to: restoration2010@metrostlouis.org or call (314) 982-1400 ext. 3433.
The darker colored boxes indicate a new route.
Phase 1 Proposed Changes
St. Louis Metro Transit Restoration 2010 Phase 1 – June 28 Proposed Changes
Phase 2-3 Proposed Changes
St. Louis Metro Transit Restoration 2010 Proposed Changes – Phase 2 -3
Return to Blog
Categories:
System Changes