October 13, 2016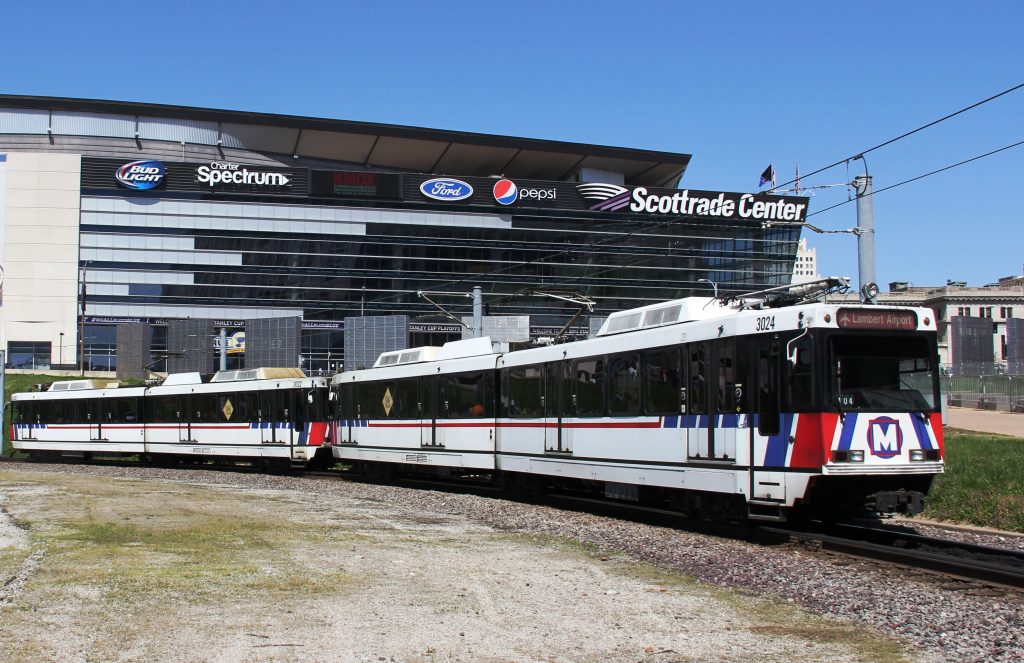 The St. Louis Blues kick off their 50th anniversary season on home ice tonight against the Minnesota Wild, and Metro is a great way to get downtown before the puck hits the ice.
The pregame festivities at Clark Avenue Plaza begin at 3:30 p.m. At 4:30 p.m., live music from That 80's Band gets underway on the main stage. The rally will also include appearances from Louie, Angella, Patrico and Blue Crew. Doors to the arena will open at 5:30 p.m., with the in-arena pregame show planned for 6:45 p.m.The game is scheduled to start at 7 p.m. at the Scottrade Center, which is right next to the Civic Center MetroLink Station.
Avoid road construction, traffic jams and the hassles of finding a parking spot by taking Metro tonight. Leave your car at any of the 21 free Metro Park-Ride lots in Missouri or Illinois and take MetroLink to the Civic Center Station. Walk a few steps north to get to the Scottrade Center.
MetroBus is also a great option. Take a ride on any one of 13 MetroBus routes to 18th & Clark Street, just outside of Union Station, and it's a short walk east to the game.
Remember, construction at the Civic Center Transit Center is still ongoing. Blues fans exiting and entering the Civic Center MetroLink Station must access the MetroLink platform from 14th and Spruce Streets.
Ready to cheer on your St. Louis Blues? Plan your trip on public transit by downloading the Metro On The Go app to your mobile device, or use our handy Trip Planner.
Return to Blog