August 20, 2018
Ride Metro Transit to Avoid Martin Luther King Bridge Closure
Return to Blog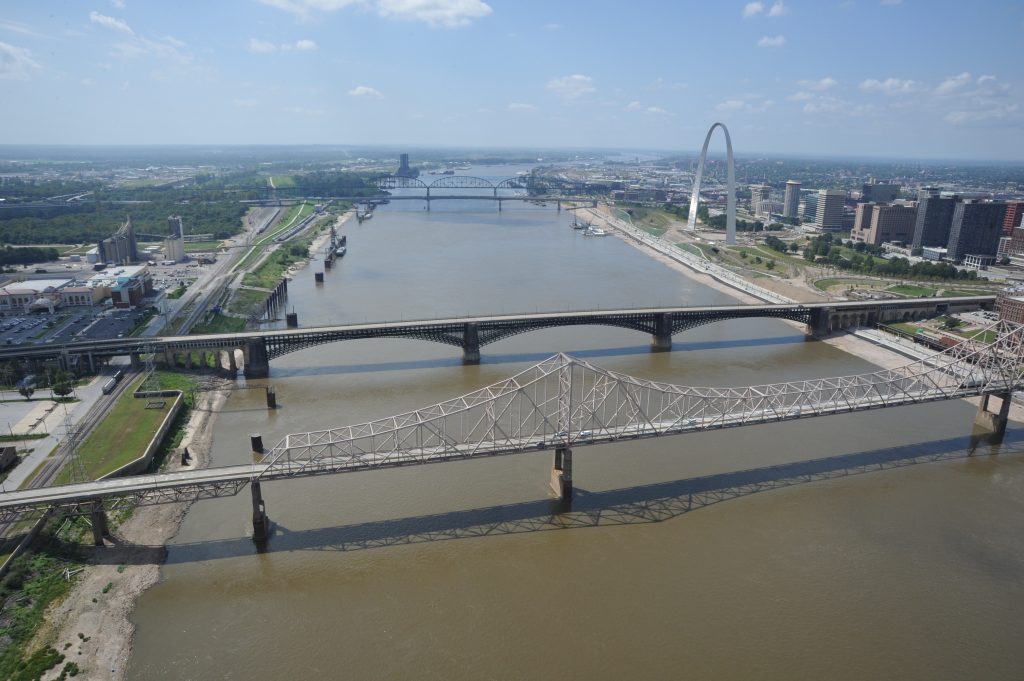 With all lanes of the Martin Luther King Bridge scheduled to close next week, as well as ongoing lane closures on the Poplar Street Bridge due to construction work, Metro Transit is a great option, especially for St. Clair County commuters.
The Martin Luther King Bridge will be closed from August 27 through the fall of 2019 as part of a yearlong project to repair roads and ramps serving the bridge. Extensive delays are expected on the Poplar Street Bridge, especially during the morning rush hour as the motorists who currently take the Martin Luther King Bridge look for alternative routes. This will add to the volume and congestion on the Poplar Street Bridge which has various lane closures due to construction for bridge improvements.
If you want to avoid this, visit ArriveOnTime.org, a one-stop resource that can help first-time transit riders and others learn about all of the public transportation options available to them. Visitors can find an updated list of major road and bridge construction projects, and links to trip-planning resources, Metro Transit information and other transportation services, including RideFinders, Madison County Transit and St. Clair County Transit. First-time riders can also learn more about Citizens for Modern Transit's Try & Ride Program, which is inviting new riders the chance to try public transit for free for one month.
To plan your trip on Metro Transit and avoid sitting in bridge traffic, connect with a Metro Transit Information team member who will help you create a personalized trip plan. Contact Metro Transit Information by calling 314-231-2345 or 618-271-2345 or texting 314-207-9786, Monday through Friday from 7 a.m. to 6 p.m.
Return to Blog