May 20, 2011
Rider Alert: Construction Work Leads to Grand MetroLink Station Closure May 23 – June 5
Return to Blog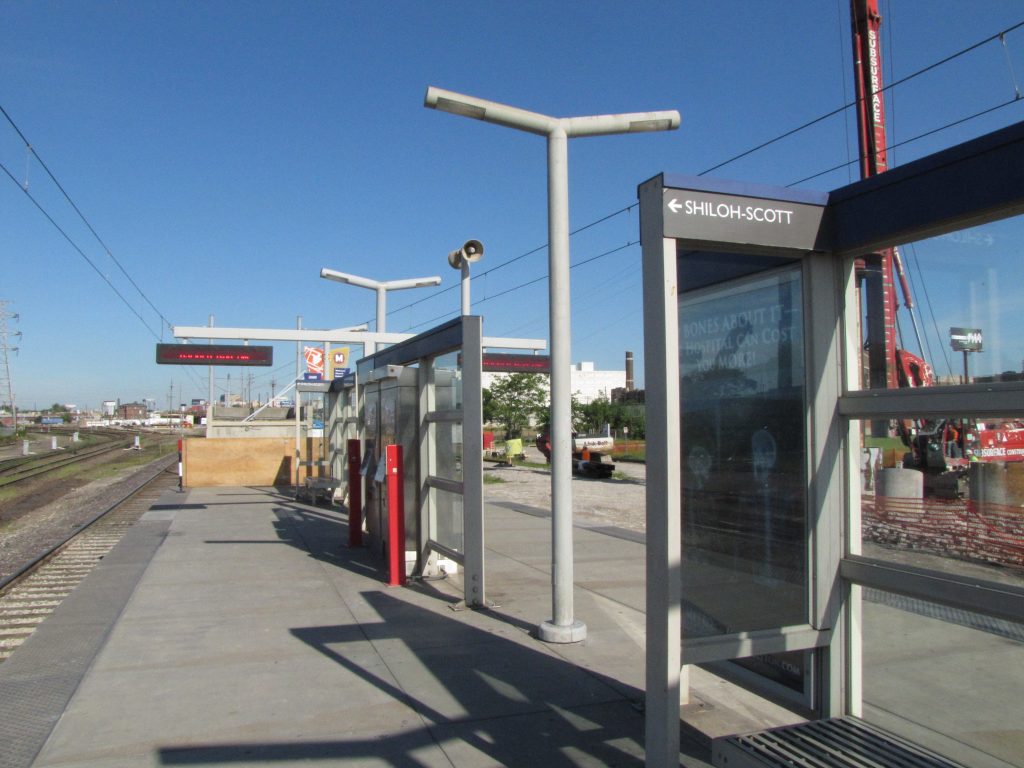 Construction work on the new Grand Boulevard Bridge will force the temporary closure of the Grand MetroLink Station starting next week. The station will be closed from Monday, May 23, 2011 through Sunday, June 5, 2011. The station will reopen on Monday, June 6. During the closure, the #70 Grand MetroBus will be rerouted to Union Station. All MetroLink customers who want to board the #70 Grand bus should get on the #70 Grand bus at the Union Station MetroLink Station, where the buses loaded at the start of bridge construction.
MetroLink trains will continue to travel through the Grand Bridge construction area, but trains will not stop at the Grand MetroLink Station from May 23rd through June 5th. The station will be shut down for the safety of Metro customers at times when construction work on the new bridge project occurs in close proximity to the MetroLink platform.
If you are traveling near the Grand Bridge construction project via MetroBus, you should allow an extra 15 minutes for the reroute around Grand.
Return to Blog
Categories:
Capital Projects
,
Metro Lifestyle