April 7, 2011
RIDER ALERT: Grand MetroLink Station Will Reopen Monday, April 11
Return to Blog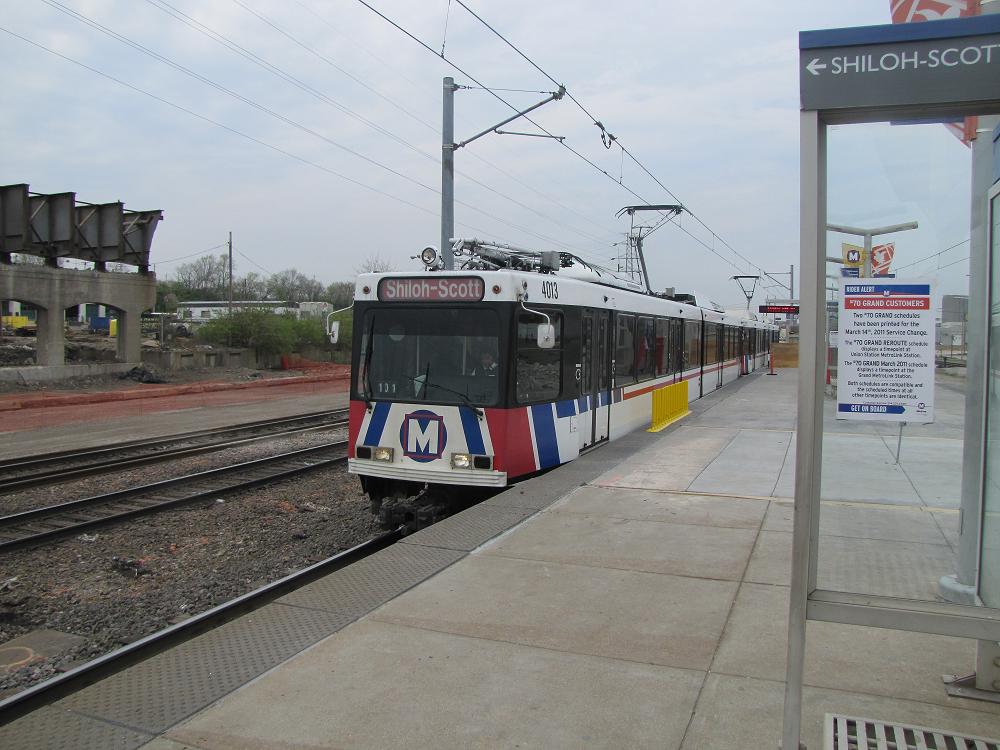 RIDER ALERT: Grand MetroLink Station will reopen Monday, April 11.
Grand Avenue Bridge demolition activity as progressed to a point that it is now safe to reopen the Grand MetroLink station. Throughout the duration of the Grand Bridge project, due to customer safety concerns, it may be necessary to close the station for periods of time.  Station closure will be announced in advance on Metro Rider Alerts, NextStop, Metro's Facebook and Twitter accounts and platform announcements.
The #70 Grand will resume service to the Grand MetroLink Station via Scott Ave effective April 11.
A quick reminder there is no pedestrian access to Grand Boulevard from the Grand MetroLink Station. The City of St. Louis has designated Scott Avenue as a no parking zone.
Return to Blog
Categories:
Capital Projects
,
Metro Lifestyle