May 20, 2011
Rider Alert: Single Tracking After 8pm May 23 – 26 for Eads Bridge Construction
Return to Blog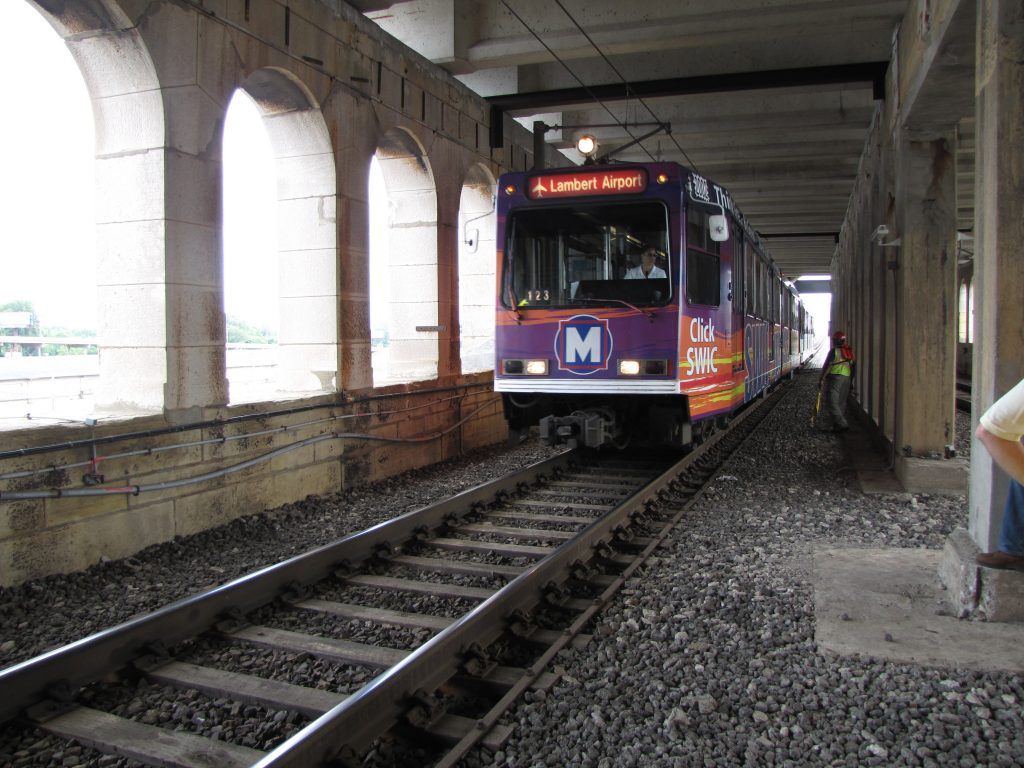 MetroLink riders may experience brief delays in the evening next week due to construction crews on the Eads Bridge. Starting at 8:00 p.m. on Monday, May 23 through Thursday, May 26, until the end of service each night, MetroLink will operate a special schedule to accommodate work on the Eads Bridge.
Red Line trains will operate on a single track at the East Riverfront MetroLink Station.
Blue Line trains will ONLY operate from the Civic Center MetroLink Station to the Shrewsbury MetroLink Station after 8 p.m.
There will be no Blue Line service from Civic Center to the Fairview Heights MetroLink Station.  Customers on the Blue Line traveling east of Civic Center will need to transfer to a Red Line train. Red Line passengers should expect delays of 5 to 10 minutes.  Blue Line passengers should expect delays of 10 to 15 minutes.
Only one side of the platform at East Riverfront MetroLink Station will be used after 8 p.m. each night. Passengers will board and deboard all Red Line trains from this platform only. Passengers should look for signs at the entrance to the platforms indicating which platform is being used.
Return to Blog
Categories:
Metro Lifestyle