December 8, 2015
Score Big Bargains at the MetroStore Holiday Party This Friday
Return to Blog
What do you get that special someone who's a fan of public transportation (or St. Louis in general)? Look no further than the MetroStore and its holiday party on Friday, December 11.
The MetroStore is introducing new merchandise, including: three new Metro T-shirts, Metro journals and pens, umbrellas, ponchos, sling bags, gloves and MetroScapes posters. What's even better, several of the new items will be marked down 25 percent during a flash sale on Friday between 11:30 a.m. and 2:30 p.m.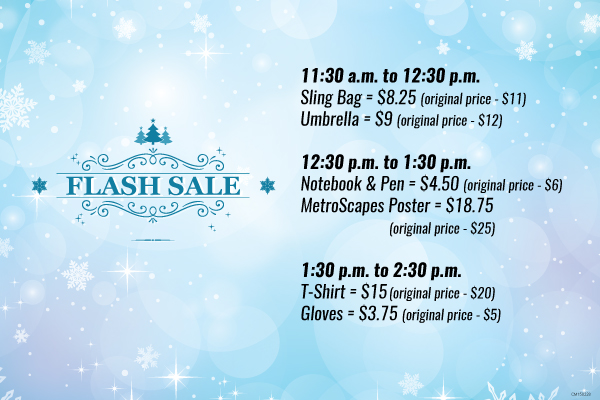 In addition to getting the best deals, the MetroStore will also celebrate the holiday season with music, free hot chocolate and desserts, and other great deals. Guests will also receive a complimentary gift bag.
While at the MetroStore, be sure to purchase all of your transit tickets and passes (great stocking suffers). MetroStore sells the following tickets and passes in adult and reduced fares for seniors, children and customers with disabilities, when applicable:
Monthly Passes
Weekly Passes
2-Hour Booklets
Adventure Passes
Downtown Trolley Tickets
Forest Park Trolley Tickets (Seasonal)
MetroLink Tickets
Metro 2-Hour Tickets with Transfer
The MetroStore, located at 701 Convention Plaza in downtown St. Louis, inside the America's Center, is open weekdays from 8:30 a.m. to 5 p.m. Stop in today or order your Metro Passes online or over the phone by calling 314-982-1495 using a credit or debit card and your passes will be mailed to you.
Return to Blog
Categories:
Metro Lifestyle