June 23, 2014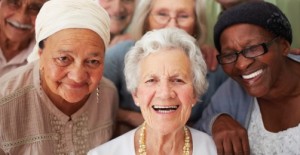 Metro transit will host Reduced Fare Permit registration events for older adults in July at 10 area Schnucks stores. The Reduced Fare Permit identifies adults age 65 and older as qualifying for reduced fares when riding MetroBus and MetroLink. 
Metro representatives will sign up eligible senior citizens on the following dates and times at these Schnucks locations:
• Tuesday, July 1, 10 a.m.-1 p.m., Schnucks City Plaza, 3431 Union
• Thursday, July 3, 10 a.m.-1 p.m., Schnucks South City, 3430 South Grand
• Tuesday, July 8, 10 a.m.-1 p.m., Schnucks Florissant, 8200 N. Lindbergh
• Thursday, July 10, 10 a.m.-1 p.m., Schnucks Affton, 10070 Gravois
• Tuesday, July 15, 10 a.m.-1 p.m., Schnucks Richmond Center, 6600 Clayton Road
• Thursday, July 17, 10 a.m.-1 p.m., Schnucks University City, 6920 Olive
• Tuesday, July 22, 10 a.m.-1 p.m., Schnucks Hampton Village, 60 Hampton Village Plaza
• Thursday, July 24, 10 a.m.-1 p.m., Schnucks Lindbergh, 10275 Clayton Road
• Tuesday, July 29, 10 a.m.-1 p.m., Schnucks Overland, 9074 Overland Plaza
• Thursday, July 31, 10 a.m.-1 p.m., Schnucks Cross Keys, 13987 New Halls Ferry Road
These registration events are a more convenient way for seniors to sign up for the permits so they can save money when taking public transit in St. Louis. Seniors whose permits have expired can also use this opportunity to get new ones.
"The Reduced Fare Permit is a great privilege that comes with age," said Dianne Williams, vice president of marketing and communications at Bi-State Development Agency. "We find that more seniors take advantage of this opportunity when they can visit a sign-up location closer to home, like the ones we are hosting at local Schnucks stores across the metropolitan area."
The Metro Reduced Fare Permit can only be obtained in person, and older adults are required to present a government-issued photo identification card which verifies their age, such as a driver's license, passport, state ID card or Alien Registration Card. Metro will take a photo and permits will be issued on site. The permits are valid for five years.
Permits also can be obtained Monday through Friday between 8:30 a.m. and 5 p.m. at the MetroStore, located at 701 Convention Plaza (at the corner of 7th and Washington). The store is served by the Convention Center MetroLink Station and the #99 Downtown Trolley.
Riders 65 and over, or those with disabilities, living in selected townships of Madison County, Illinois and selected townships in St. Clair County Illinois ride Metro for free with the following passes thanks to special transit funding provided by the state of Illinois. Information about Metro Reduced Fare in Illinois can be found, here. 
More information about the Reduced Fare Permits is available at metrostlouis.org. Representatives of senior organizations or independent living retirement communities can call 314-982-1455 to request a sign-up event at their facilities.
Return to Blog
Categories:
Accessibility