September 1, 2011
September is Emergency Preparedness Month – Win Free American Red Cross Emergency Kit & Be Prepared
Return to Blog
Hazardous weather, natural disasters and other emergencies are nothing to sneer at, as this year has proven. Within the last year, the St. Louis area alone has seen tornadoes, ice storms, floods, severe thunderstorms and earthquakes. To protect yourself and your family, now is the time to think about your plan of action in case of an emergency.
Metro is partnering with All Ready STL and the American Red Cross to help St. Louis area residents learn how to prepare for all types of urgent situations whether they are at home, at work, or traveling in between. They suggest:
1. Make a plan.
2. Prepare a kit.
3. Be informed. (Radio, TV, Social media are all options)
Want to win one of these great kits from the American Red Cross? Metro riders can register to win one of four Red Cross Emergency Preparedness Kits to be given away during the month of September. Limit one entry per person. Register online or by mailing the entry form to Metro, 707 N. 1st Street, Mailstop #146, St. Louis, MO 63102.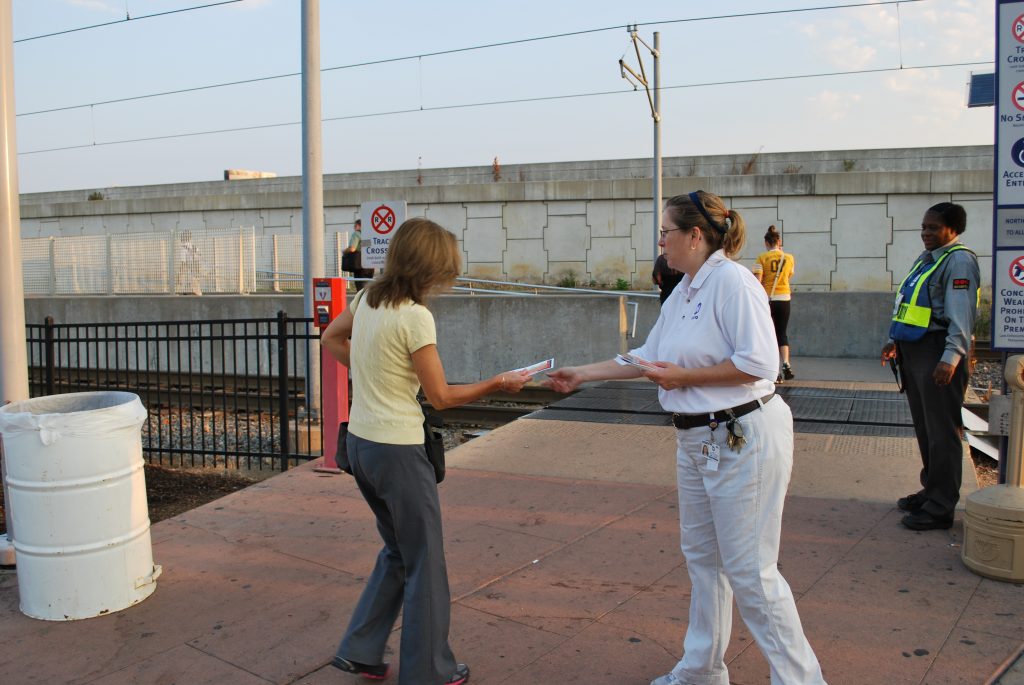 September 1 from 6 to 8 a.m. emergency preparedness information will be distributed at the following MetroLink and MetroBus locations: Central West End, Civic Center, North Hanley, and Fairview Heights. From 2 to 5 p.m., information will be offered at Central West End, and the Riverview Hall MetroBus Transfer Center.
September 12 from 6 to 8 a.m. volunteers will be at the Clayton and Forest Park/DeBaliviere MetroLink Station and MetroBus locations.
September 19 from 6 to 8 a.m. customers will receive emergency preparedness information at the Emerson Park and Shrewsbury MetroLink and MetroBus locations.
The drawings will occur on 9/9/11, 9/16/11, 9/23/11, and 9/30/11. The weekly winner will be notified by phone or e-mail.
Return to Blog
Categories:
Safety