September 5, 2013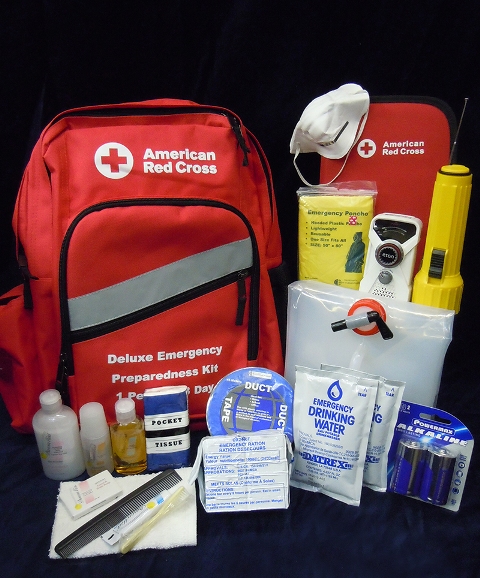 Disasters and emergencies can happen at any time and it's important to be prepared whether you are at home, at work or traveling in between. September is Emergency Preparedness Month and to help educate Metro transit customers about the importance of being prepared for emergencies and disasters, Metro Ambassadors and American Red Cross volunteers will be out in the community today, September 5 and again on Tuesday, September 17.  This morning, the Ambassadors and Red Cross volunteers will be at the Shrewsbury MetroLink Station and the Emerson Park MetroLink Station from 6:30 a.m. to 8 a.m.
The Metro Ambassadors and Red Cross volunteers will hand out hand out emergency planning materials including Red Cross information and ALLReadySTL flyers and will distribute entry forms to passengers to enter a drawing to win one of eight Red Cross Emergency Preparedness Kits.  Metro customers can fill out the entry forms on-site or online starting tomorrow. Entry forms are due by noon on September 30 for both online participants or those who mail their entry forms to Metro Headquarters
On September 17, information and entry forms will also be distributed at the Central West End MetroLink Station, North Hanley MetroLink Station, Fairview Heights MetroLink Station, Forest Park-DeBaliviere MetroLink Station, Riverview Hall Bus Transit Center, Civic Center MetroLink Station and Transit Center, Grand MetroLink Station, Emerson Park MetroLink Station, and Shrewsbury MetroLink Station.
Return to Blog