January 2, 2019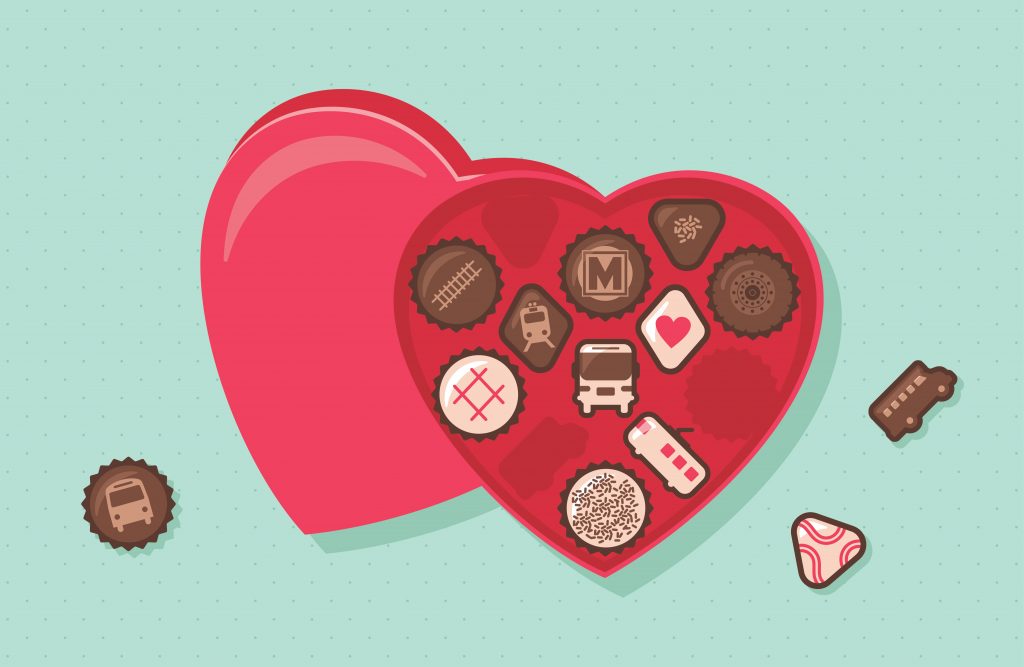 In anticipation of Valentine's Day coming up, we're asking all of you — our transit riders — to help share the love.
As in previous years, we plan to spotlight sweethearts who met on board MetroLink, MetroBus or Metro Call‑A‑Ride. In the month of February, we will modify our weekly Passenger Profile blog series to share these stories of love and romance.
---
Contact us: Reach out and share your Metro love story!
---
We have had the privilege of highlighting many couples in the past. Check out these past Metro sweethearts:
Share your story! Email us at [email protected] or text us at 314-300-0188 to get started.
Return to Blog
Categories:
Metro Lifestyle