June 17, 2011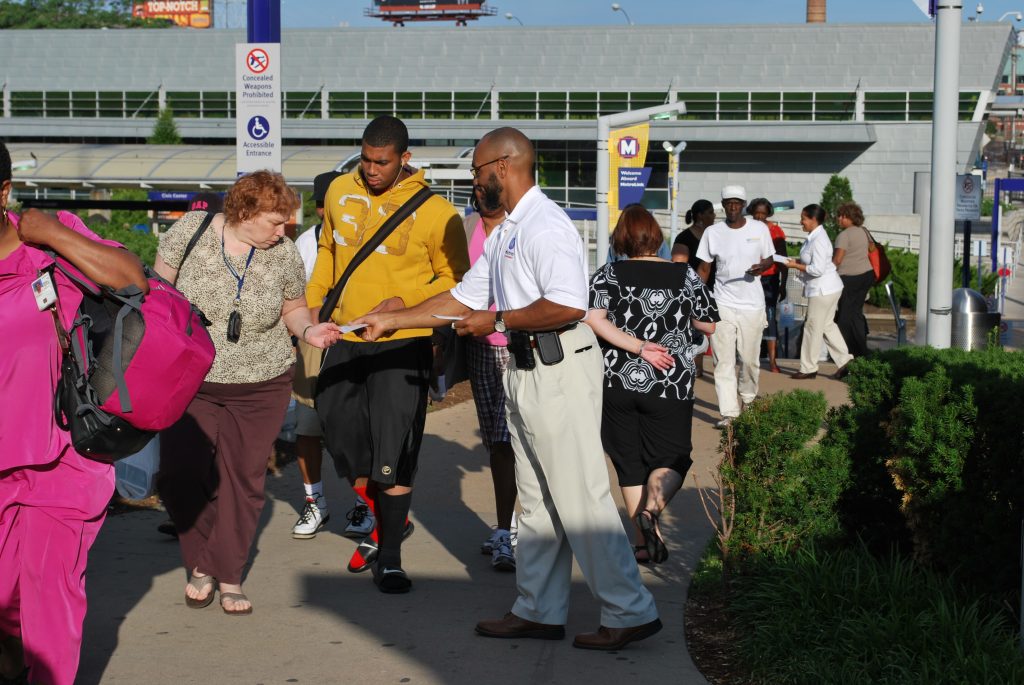 Did you Dump the Pump yesterday? Commuters in St. Louis and around the country were encouraged to park their cars and take public transit yesterday. Metro volunteers were out at MetroLink stations and MetroBus transit centers handing out "I Dumped the Pump for Transit" stickers and entry cards for a chance to win a prize from Metro. If you took transit yesterday and have not turned in your entry card, please put it in the mail or fill out the online entry form by June 24, 2011. The winners will be drawn on July 8 and notified by telephone or email.
A big part of Metro volunteers greeting customers yesterday was to thank them for taking transit. At a gathering last night on South Grand for enthusiasts of transit, many people cited  lifestyle as their major draw to using transit: less stress than driving, spending time reading or listening to music, or seeing different aspects of their community. Some people mentioned  they liked having less of an impact on the environment while others mentioned the cost savings of not owning a car or only having one car in the household. But all the answers suggested an appreciation for a lifestyle, the transit lifestyle.
Is it always the easiest lifestyle or the most convenient? Most people you ask would say no. But there is something that draws many people to the experience of riding transit, riding through their neighborhoods, that draws people in. Some people take transit out of necessity and some out of choice.
But for whatever reason you climb onto that bus or walk onto that train, we say, thank you for using public transit.
Return to Blog
Categories:
Transit Benefits