September 29, 2010
Your input is needed to help Great Rivers Greenway and core partners design a Bicycle Master Plan for the City of St. Louis, St. Louis County and St. Charles County.  The plan seeks to increase the use of bicycles as another mode of transportation, whether on-road, trail, or in combination with public transit.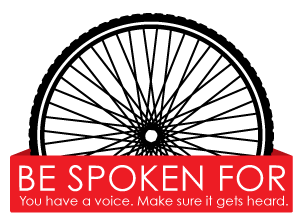 Goal of the Bicycle Master Plan: A more connected region where more citizens are riding their bikes safely.

The Bicycle Master Plan (BMP) is a roadmap to achieving this goal over the next several years. The plan will be project-specific and will contain:

• Specific facility recommendations (such as bike lanes or shared-lane signage) for specific roadway segments

• Specific priorities for implementation in the short-, intermediate-, and long-term timeframes

• Policy recommendations that can be adopted by public entities to support the goals of the plan
Why is your help needed? Part of the Master Bike Plan is integrating connectivity with public transit, so that means accessibility, routes, where people board buses with a bike, bike racks, etc. If you bike and ride transit, or just enjoy design and planning, you can help provide valuable feedback via the CommunityWalk Bike Tool. Using an interactive map, you can add markers that provide planners with information to help design better bike routes and assess regional needs.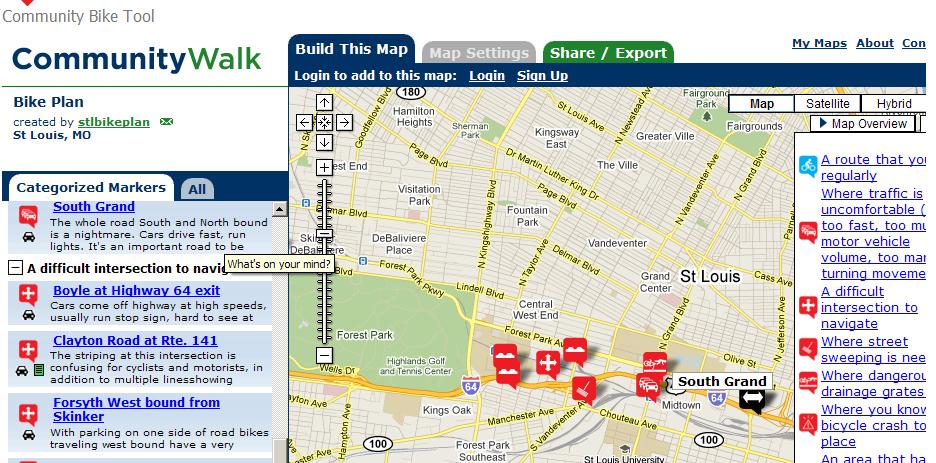 Additionally, you can log onto www.stlbikeplan.com to sign up for their mailing list for updates and news, and follow Saint Louis Bike Plan on Facebook.
Then, on Oct. 13 and 14, attend one of the Bicycle Master Plan Open Houses:
Wednesday, Oct. 13, 2010
4:30 – 7:00 p.m.
Maryland Heights Community Centre
2344 McKelvey Road, Maryland Heights
Thursday, Oct. 14, 2010
4:30 – 7:00 p.m.
The Heights
8001 Dale Avenue, Richmond Heights
Your feedback will help transit and road planners best work with bicycles, and help make the St. Louis region more functional for all modes of transportation.
Return to Blog
Categories:
Metro Lifestyle