January 28, 2011
Special MetroLink Schedule Jan. 29-30 In Prep For Grand Bridge Demolition
Return to Blog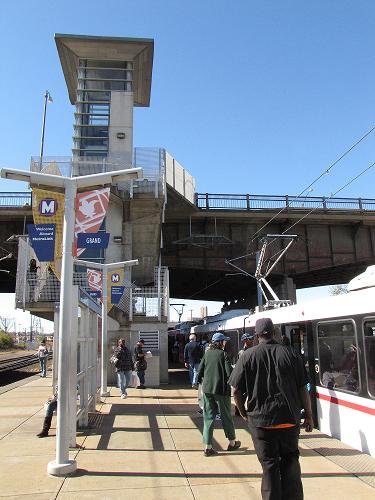 In preparation for the Grand Avenue Bridge demolition, MetroLink must prepare by doing some Overhead Catenary System (OCS) work this weekend.  In order to perform this work, we must single track at the Grand Station and will operate a special schedule.
Special MetroLink Weekend Schedule Jan. 29-30
All Blue Line trains will only operate from Forest Park Station to Shrewsbury Station.
Also, the schedules for weekend westbound departures from Shiloh-Scott have been pushed back by 5 minutes.  So, if a train was normally scheduled to depart at 9:00AM.  It will now depart at 9:05AM.  These changes were implemented in order to provide passengers a timely service.
Delays of 5 to 10 minutes should be anticipated on Red Line trains.
Return to Blog
Categories:
Capital Projects
,
Transit Benefits