February 26, 2020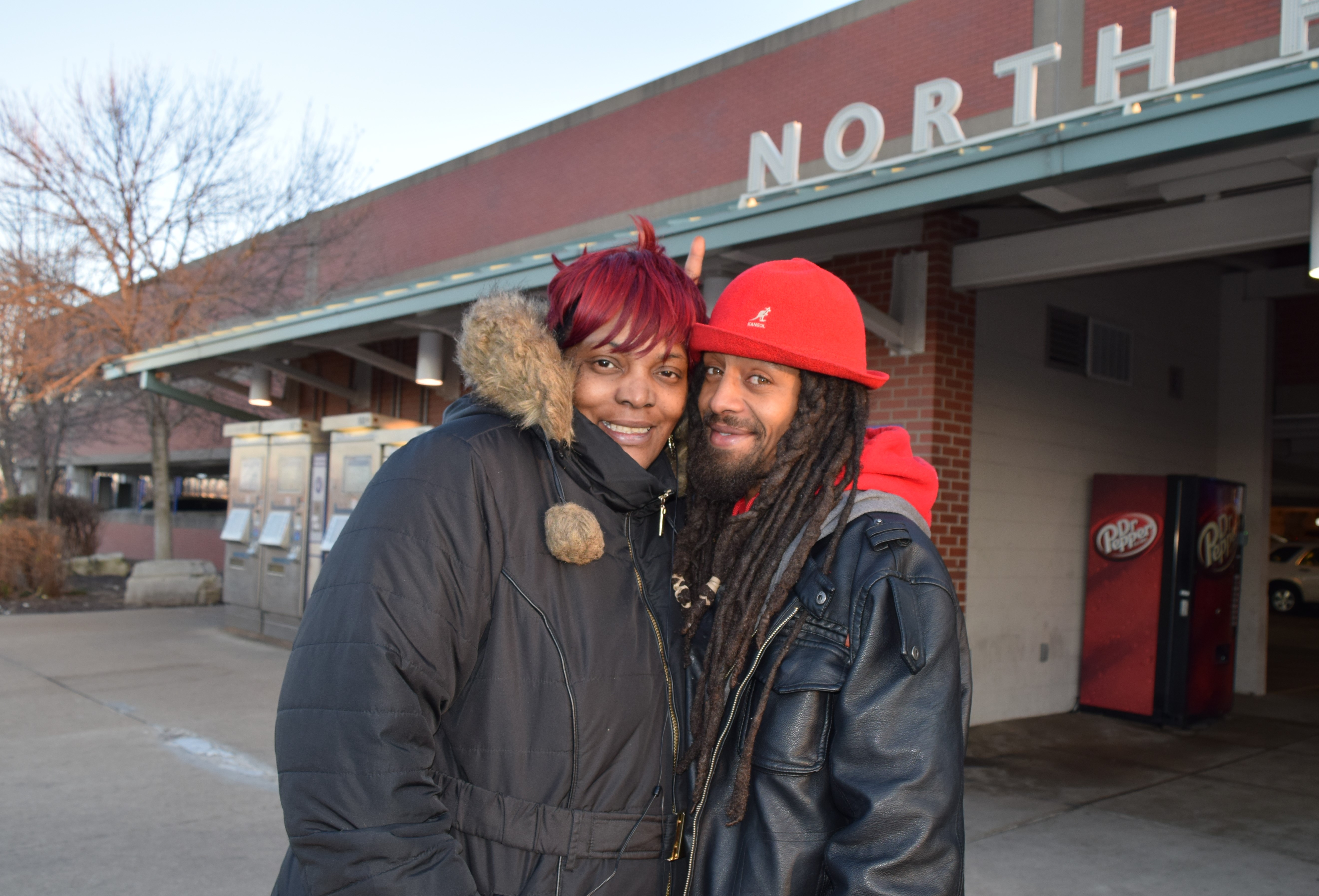 In celebration of Valentine's Day this month, we are excited to share the story of a lucky couple who found love while riding Metro Transit. Meet Teeshia and Darryl.
When Teeshia boarded the westbound MetroLink train at the North Hanley Transit Center on the evening of November 21, 2006, she didn't know her life would change for the better. And Darryl, who was already on the train, didn't know that something as simple as his MetroLink ticket would connect him with the love of his life.
Back then, Darryl would hop on the train after working some long and hard hours, and often times catch a few Zzz's before his stop at the Rock Rock Transit Center. However, on this particular day, his routine was interrupted. He was intrigued by the constant fun and laughter he heard, along with the scent of sweet perfume he smelled.
So, he followed his senses and they led him to two young ladies on the train, who were also trying to put the work day behind them. They seemed to be having such a good time that Darryl introduced himself and asked if he could join in the fun. Teeshia's friend Miyah said, "You can't talk to me, but you can talk to her."
As they talked, Teeshia was enchanted by Darryl's eyes as he began talking to her. She asked him how old he was because he looked so young. He said, "I am 23." She was 29. She laughed because she really didn't think the relationship would go any further.  She thought, "He's too young for me!"  But fate would eventually prove her wrong.  Darryl ended up walking away with her name and phone number that she wrote on his MetroLink ticket before he got off the train.  She collected his number as well.
Three weeks went by and the couple lost contact with each other. She moved and Darryl misplaced her number. He then remembered that old faithful MetroLink ticket, so he searched frantically for it. He found it, picked up the phone and the two were instantly reconnected. He invited her to dinner at his house for their first date. Two days later, a second date took place, and two years later, Cupid drew back his bow and they were engaged.
However, living life and experiencing a few bumps in the road seemed to slow Darryl and Teeshia down, along with a little blessing that propelled them forward. While the couple lost their parents, they also had their first child. Determined again to move ahead at full speed, before they moved into their first home together, four years later he popped the question and she said yes. Cupid's love arrow went flying and the couple was married on June 3, 2013. Fast forward to today, Darryl and Teeshia now have three adorable children.
The couple truly believes if it wasn't for Metro, their paths would have never crossed.
Darryl is still a Metro Transit rider and has been riding for most of his life. He said, "The #16 City Limits is my favorite bus line. That bus has always been and still is on time!"
Teeshia also has been relying on Metro for a very long time. "Everyone isn't a fan of my Old School music I like to listen to in the car, so when I ride Metro, I can listen to all my favorite jams through my ear buds!"
To celebrate their 14-year relationship and seventh wedding anniversary, the couple plans to take a nice family vacation this year.
Return to Blog