June 12, 2012
St. Louis Region Transportation Plan Public Meetings June 12 – 21
Return to Blog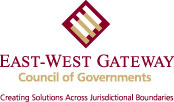 If you are interested finding out more about future plans for transportation projects around the St. Louis area, here is an opportunity to learn more and speak with transportation representatives about regional priorities. East-West Gateway Council of Governments wants public comments on amendments to RTP 2040, the St. Louis Region's long-range transportation plan. The plan includes the FY 2013-2016 Transportation Improvement Program (TIP), and related Air Quality Conformity Document. East-West Gateway Council of Governments staff is also seeking comment on the Coordinated Human Services Transportation Plan, which helps address the needs of the human service transportation users.
The public is invited to view these three documents and supporting materials at a series of open-house style meetings. It's a great opportunity for transit riders to show their support and interest in transit projects.
The schedule is:
Tuesday, June 12, 2012: 4 PM to 7 PM – St. Louis City – Regional Arts Commission, Studio, 6128 Delmar Blvd, St. Louis, MO 63112
Wednesday, June 13, 2012: 4 PM to 7 PM – Franklin County Government Center – Commission Chambers, 400 East Locust, Union, MO 63084
Thursday, June 14, 2012: 4 PM to 7 PM – St. Charles County – Spencer Road Branch Library, Multipurpose Room 112, 427 Spencer Road, St. Peters, MO 63376
Tuesday, June 19, 2012: 4 PM to 7 PM – Jefferson County – Hillsboro City Hall, 101 Second (Main) Street, Hillsboro, MO 63050
Wednesday June 20, 2012: 4 PM to 7 PM – St. Louis County – Maryland Heights Government Center, Municipal Courtroom, 11911 Dorsett Road, Maryland Heights, MO 63043
Thursday, June 21, 2012: 4 PM to 7 PM – Madison, Monroe, and St. Clair Counties – IDOT District 8 Headquarters, Regional Conference Room, 1102 Eastport Plaza Drive, Collinsville, IL 62234
Comments on the three documents must be received or postmarked by Friday, July 6, 2012. Please send comments to [email protected] or East-West Gateway Council of Governments, One South Memorial Drive, Suite 1600, St. Louis, MO 63102. Attn: TIP.
Return to Blog