June 14, 2019
Stairway at Union Station MetroLink Station to Close June 17
Return to Blog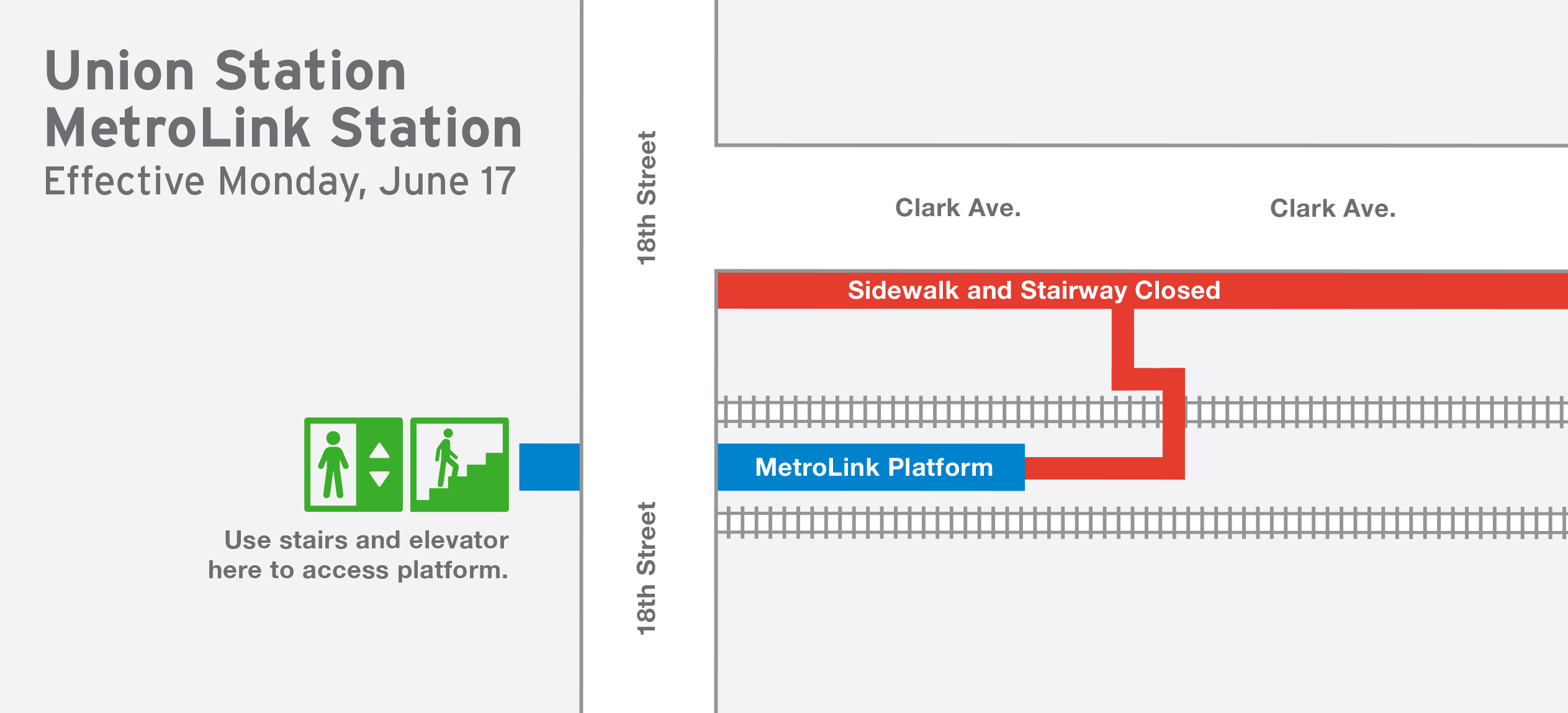 The stairway and sidewalk on the south side of Clark Avenue will close beginning June 17 to accommodate construction work at the Union Station MetroLink Station.
MetroLink passengers will not be able to use the stairway to access the MetroLink platform, and will instead need to use the stairs and elevator located on the west side of the Union Station MetroLink Station during this closure.
Passengers who normally use the Union Station MetroLink Station should consider using the Civic Center MetroLink Station while the stairway and sidewalk are closed to minimize any delays.
For more information or to receive assistance with your transit commute in downtown St. Louis, contact Metro Transit Information by calling 314-231-2345 or 618-271-2345 or texting 314-207-9786, Monday through Friday from 7 a.m. to 6 p.m.
Return to Blog