March 24, 2016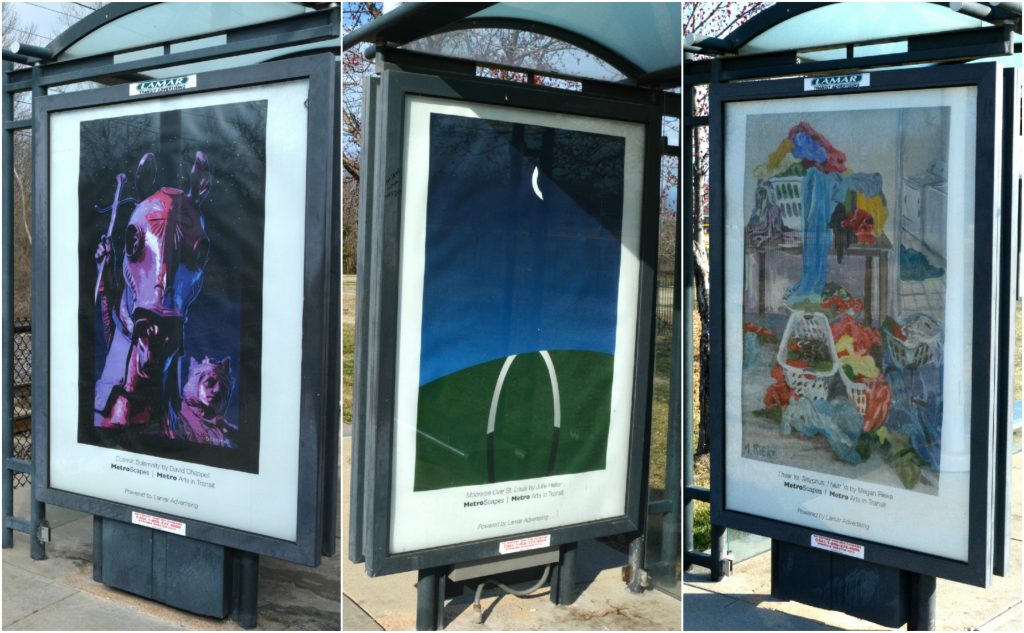 Metro Arts In Transit is now accepting entries for the second round of its MetroScapes public transit art program.
MetroScapes, which first launched to the public last year, is a Metro Arts in Transit program that showcases local art at Metro transit locations. Local artists are invited to submit up to three images for consideration into the program. If selected, their artwork will be installed and on display at MetroBus shelters throughout the St. Louis region for 12 months.
Artwork selected for the 2016 MetroScapes program will also be reproduced as limited-edition posters available for individual sale. Each artist will receive five copies of the limited-edition poster and be paid $1,000 for use of their original image in the MetroScapes program.
Artists interested in submitting their work to the 2016 MetroScapes should provide three digital images on a disk, along with a cover letter with their contact information and an image list with artists name, title of the work, date the work was completed, the medium used and a short description of the piece. The deadline to submit artwork is Tuesday, May 31, 2016 at 5 p.m. Submissions should be sent to:
Bi-State Development
ATTN: Metro Arts in Transit
211 North Broadway, Suite 700
St. Louis, MO 63102
Last year, 11 local artists were selected from a group of nearly 100 submissions, and their pieces have been reproduced as large-scale, two-dimensional posters that are currently being featured at more than 200 MetroBus shelters in the area.
Images selected for this year's MetroScapes will be announced on the Metro Arts In Transit website in late June.
Return to Blog
Categories:
Arts in Transit