April 29, 2016
With the March 14th opening of the North County Transit Center and the introduction of a new MetroBus service plan for North St. Louis County, there are a number of new MetroBus routes operating in the region. We're taking you on a quick tour of each of these new routes so you can get acquainted with these new transit options and see all the places you can go with Metro.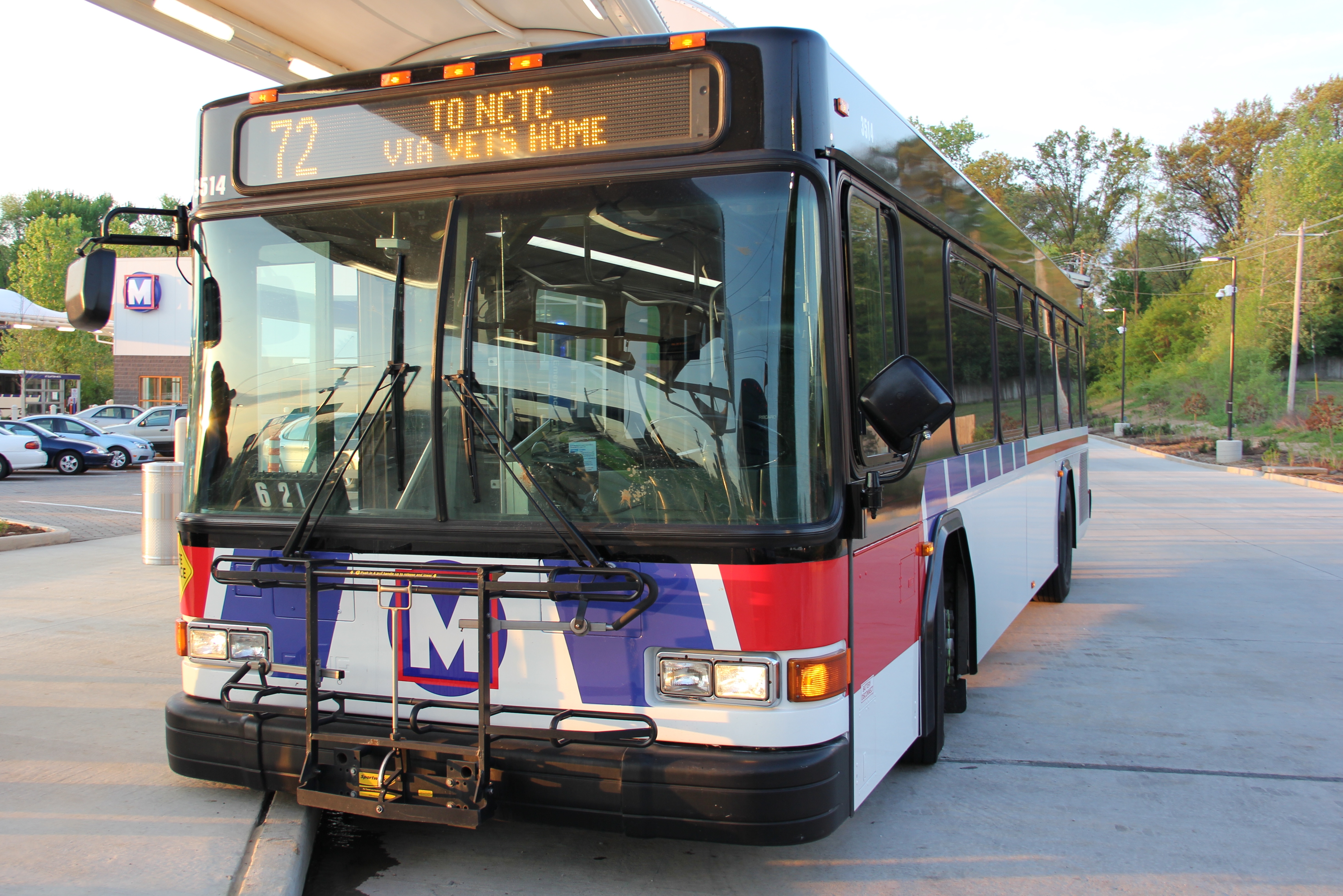 #72 Monarch
The #72 Monarch is an important circular route in North St. Louis County, bringing passengers from front door to transit center and to job centers and employers throughout the St. Louis region.
This new bus route provides the quickest travel time between the new North County Transit Center and the Riverview Transit Center. To get there, the bus heads east on Pershall Road out of the North County Transit Center towards New Halls Ferry Road. The bus passes various shops and restaurants before heading into residential neighborhoods in Bellefontaine Neighbors, Jennings and Moline Acres.
At the intersection of Lewis and Clark and Chambers, the #72 Monarch passes by the new Lewis & Clark branch of the St. Louis County Library system. A short trip south via Jennings Station and Bellefontaine Roads, and the #72 Monarch arrives at its final destination – the Riverview Transit Center.
It's at this point of the journey that Jessica boards the #72 Monarch with her belongings and a hula hoop. She's on her way to a nearby middle school where she serves as a teacher's assistant for the Special School District. As for the hula hoop, Jessica says it's a great prop to encourage the development of  key motor skills and other social characteristics.
Jessica has been using Metro for more than a year now and relies on MetroBus as her main mode of transportation. For her, Metro is a convenient and cost-effective way to get around.
As the #72 Monarch makes its way back to the North County Transit Center, on this particular trip (and only at certain times of the day), it deviates from its eastbound trek and continues north on Lewis and Clark Road, on its way to the Missouri Veterans Home.
From there, the #72 Monarch goes back to the residential neighborhoods, picking up passengers along the way. Most passengers stay on board until the bus makes its final stop at the North County Transit Center, which is served by nine MetroBus routes that connect to other areas of St. Louis County.
To plan your trip on the #72 Monarch (or on MetroLink or any MetroBus route) download the Metro On The Go app to your mobile device, use our online Trip Planner or contact Metro Transit Information at 314-231-2345 or 618-271-2345, Monday through Friday from 7:30 a.m. to 4:30 p.m.
Return to Blog