June 22, 2016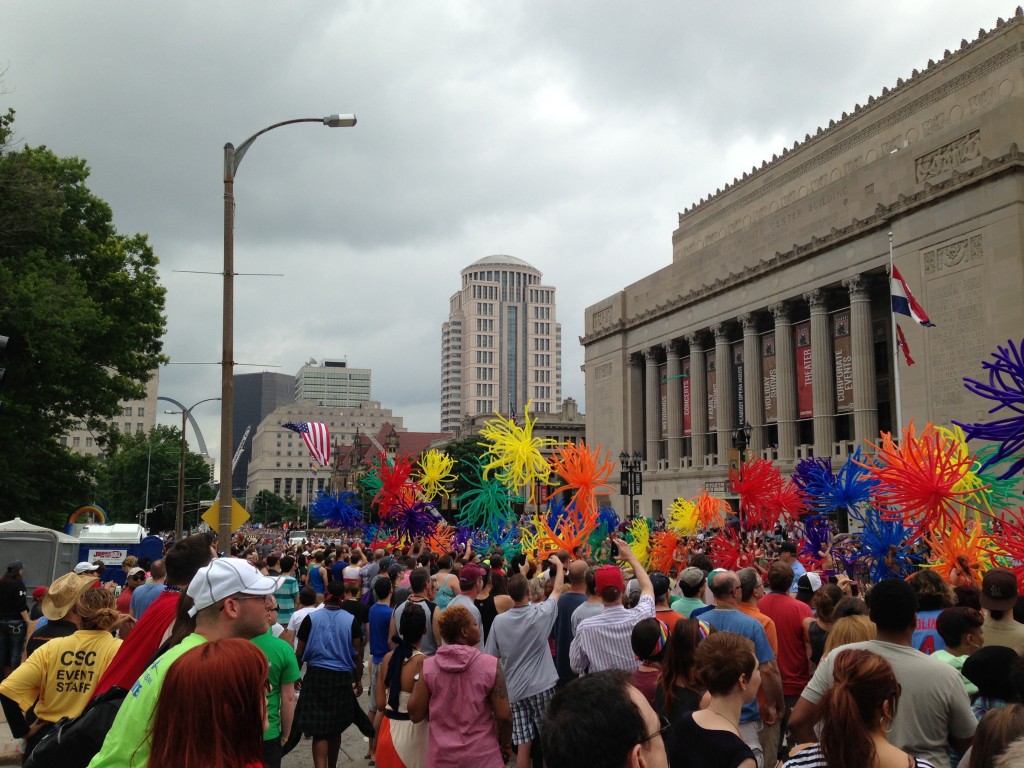 Road closures may make getting in and out of downtown St. Louis more of a challenge this weekend, and for those planning to attend Pridefest, Metro is a great way to get to the three-day festival (June 24 to June 26) without worrying about parking, traffic or navigating through detours.
Metro riders can park at any one of 21 free Metro Park-Ride lots in Missouri and Illinois and take MetroLink to the Union Station or Civic Center MetroLink Stations, both located a few blocks south from the festival grounds at Soldier's Memorial.
Passengers riding to the Civic Center Station should note that the north pathway from the station to Clark Avenue is closed due to construction, so they will exit the MetroLink platform and go up the stairs to 14th Street and then head north to get to PrideFest.
MetroBus is another great option for passengers heading to PrideFest. Festival-goers can ride on any one of 13 MetroBus routes to the Union Station MetroLink Station and walk a few blocks north to Soldier's Memorial. On Sunday, June 26, Market Street will close between Broadway and 18th Street from 6 a.m. to approximately 2 p.m. for the Grand Pride Parade in downtown St. Louis. This closure will affect nine MetroBus routes.
To plan your trip on Metro to PrideFest, download the Metro On The Go App to your mobile device, use the Trip Planner on metrostlouis.org or contact Metro Transit Information at 314-231-2345 or 618-271-2345, from 7:30 a.m. to 4:30 p.m. Monday through Friday.
Return to Blog