February 1, 2016
Take Metro To See AC/DC, Jim Jefferies and More This Month
Return to Blog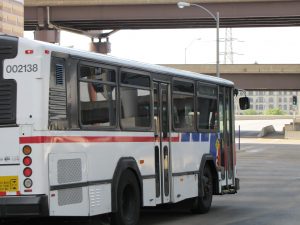 It's a new month and that means a new list of exciting concerts and events happening in the St. Louis region. Start your trip to your favorite February show on board MetroBus, MetroLink, or both.
Australian comedian Jim Jefferies will bring his Freedumb Tour to St. Louis for a two-day series at The Pageant on February 10 and February 11. Hip-hop artist Mike Stud will perform two days later on February 13. Welsh heavy metal band Bullet For My Valentine will perform February 21. American Celtic punk band Dropkick Murphys will bring their 20 Year Anniversary Show to The Pageant February 23. The next day, hip-hop artist Hoodie Allen will perform. American rapper and singer Logic will wrap up the month at The Pageant on February 29.
AC/DC brings their Rock or Bust World Tour to Scottrade Center on February 20th.
Jason Isbell, an American singer-songwriter and guitarist from Green Hill, Ala., will bring his southern flare to the Peabody Opera House on February 17.
Avoid construction, traffic jams and the hassles of finding (and paying for) parking by taking Metro. Leave your vehicle at any one of 21 free Metro Park-Ride lots in Missouri and Illinois and take MetroLink to the Civic Center MetroLink Station (just steps from the Peabody Opera House and Scottrade Center) or the Delmar Loop MetroLink Station (near The Pageant).
You can also hop on MetroBus to get downtown or to the Delmar Loop. The Civic Center Transit Center, located at the intersection of 14th and Spruce Streets just south of the Scottrade Center, serves more than a dozen MetroBus routes. The Delmar Loop MetroLink Station serves five MetroBus routes. To plan your trip on public transit, use our handy Trip Planner.
Return to Blog