November 2, 2015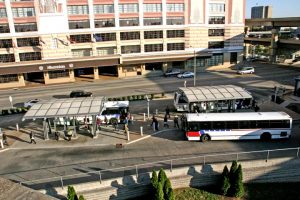 The weather might be cooler, but the events this November are just beginning to heat up. Let Metro take you to the action this month.
American music duo TimeFlies will perform Nov. 6 at The Pagent, followed by American singer-songwriter and record producer Ben Folds, who will perform Nov. 17. Los Angles-based American rap rock band Hollywood Undead will perform the next night (Nov. 18) at The Pageant, followed by New York City-based, DJ/producer/songwriter duo The Chainsmokers on Nov. 18.
Over at the Scottrade Center, mixed martial arts fans can watch featherweight champion Patricio "Pitbull" Freire take on former champion Daniel Straus when the two square off in the main event of "Bellator 145: Vengeance" on November 6.  The 29th annual Budweiser Guns 'N Hoses boxing event benefiting The BackStoppers, a nonprofit organization that assists families of first responders who have died in the line of duty, returns to Scottrade Center Nov. 25. The event will feature 15 three-round bouts of boxing and mixed martial arts matches between police officers, firefighters and emergency medical personnel from Missouri and Illinois.
Avoid construction, traffic jams and the hassles of finding a parking spot by taking Metro. Leave your vehicle at any of our 21 free Metro Park-Ride lots in Missouri and Illinois and take MetroLink to the Civic Center MetroLink Station (just steps from the Peabody Opera House and Scottrade Center) or the Delmar Loop MetroLink Station (near The Pageant).
You can also hop on MetroBus to get downtown or to the Delmar Loop. The Civic Center Transit Center, located at the intersection of 14th and Spruce Streets just south of the Scottrade Center, serves more than a dozen MetroBus routes. The Delmar Loop MetroLink Station serves five MetroBus routes. To plan your trip on public transit, use our handy Trip Planner.
Return to Blog