February 2, 2017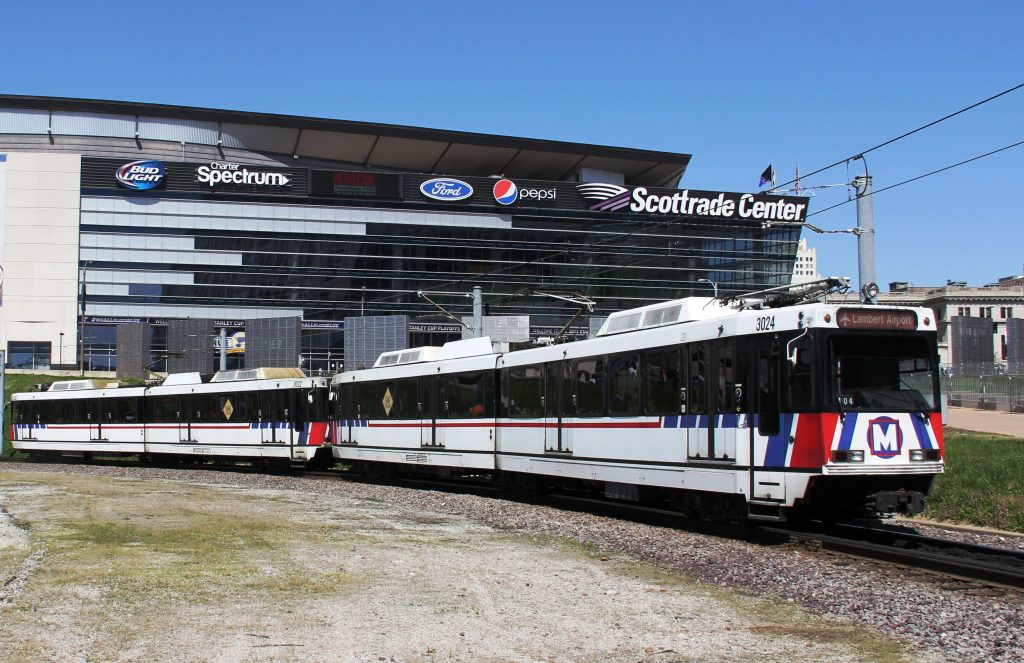 There are some great shows lined up for the month of February, and Metro can get you there before the opening act strikes its first chord.
Tonight, American country music singer-songwriter and producer Martina McBride will perform at the Peabody Opera House in downtown St. Louis. Next door, at the Scottrade Center, American rock band Bon Jovi will take the stage later in the month on February 19.
Further west in the Delmar Loop, Las Vegas-based rock band Falling In Reverse will perform at The Pageant on Friday. American actor, comedian, singer and screenwriter Adam DeVine will bring the laughs later in the month on February 15. Two days later, international music icon Sting performs at his sold-out show at The Pageant on February 17.
Avoid traffic jams and the hassles of finding (and paying for) parking by taking Metro. Leave your vehicle at any one of 21 free Metro Park-Ride lots in Missouri and Illinois and ride MetroLink to the Civic Center MetroLink Station (just steps from the Peabody Opera House and Scottrade Center) or to the Delmar Loop MetroLink Station (near The Pageant).
You can also hop on MetroBus to get downtown or to the Delmar Loop. Ride on one of more than a dozen MetroBus routes to the Union Station MetroLink Station, located just west of the Scottrade Center and the Peabody Opera House. You can reach the Delmar Loop on any of five MetroBus routes.
Ready to let Metro do the driving to your next big concert? Plan your trip on Metro transit by downloading the Metro On The Go app to your mobile device, or reach out to Metro Transit Information at 314-231-2345 or 618-271-2345, Monday through Friday from 7:30 a.m. to 4:30 p.m.
Return to Blog