August 25, 2014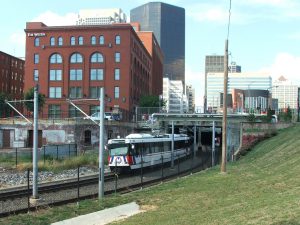 Update: The #40 Broadway, #40X I-55 Express and the #58X Twin Oaks Express are on reroute until midnight due to road closures near the Edward Jones Dome. For more information, access our Rider Alerts page. 
One Direction is bringing its Where We Are tour to the Edwards Jones Dome this Wednesday (Aug. 27).
If you want to avoid the construction, traffic jams and parking challenges in Downtown St. Louis, take Metro to the concert. The Convention Center MetroLink Station and the Arch-Laclede's Landing MetroLink Station are both a short walk from the Dome.
Concert goers may also take MetroBus to the show as well. MetroBus routes that connect to the Convention Center MetroLink Station, include the #40 Broadway and the #99 Downtown Trolley.
British singer-songwriter Jamie Scott will open for One Direction. The concert is scheduled to begin at 7 p.m.
Use our Trip Planner tool to see which MetroLink station or MetroBus stop would work best for you.
Return to Blog
Categories:
Metro Lifestyle